Front of House Volunteers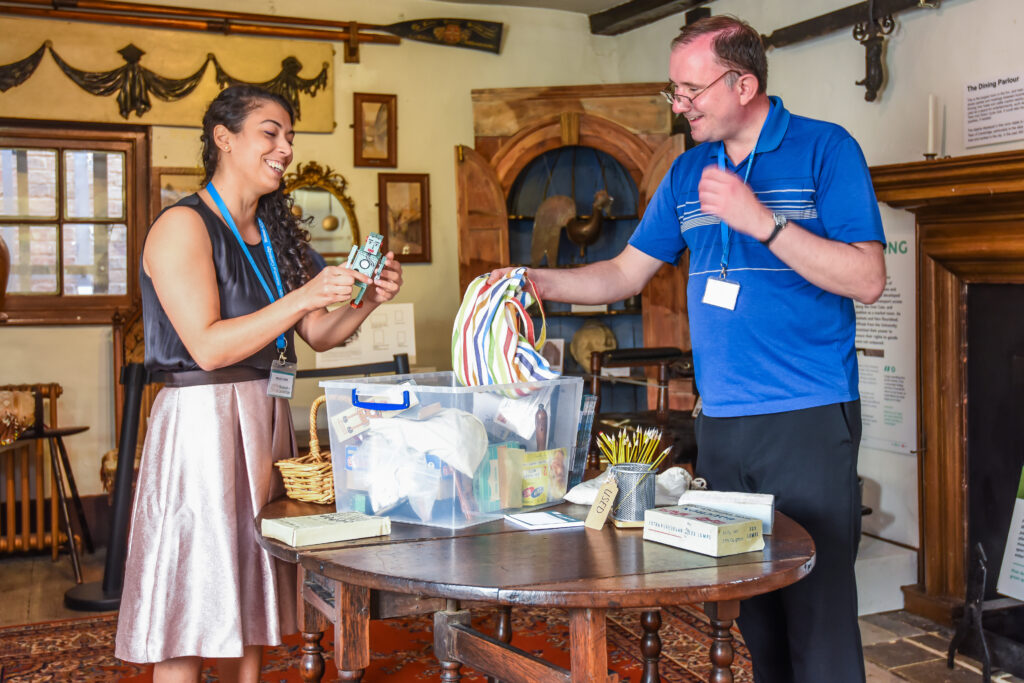 Volunteers at the Museum of Cambridge are a vital part of the work that we do. If you are looking to learn or develop new skills, relax while speaking with people from around the world, or would like some experience volunteering in a museum then consider volunteering with us.
We are currently recruiting for Volunteers to join our Front of House Team. If you are interested in talking with visitors, passionate about Cambridge, or want to build up your customer service experience, then this role is the one for you. For more information about the role, what's involved and what you get out of it, check out our role profile and submit and application.
If you have any questions about the role, please give us a call on 01223 355159, or send us an email volunteer@museumofcambridge.org.uk
If you would like another way to apply please get in touch by email or phone.
Other Opportunities
Please join our mailing list or follow us on social media for updates on forthcoming opportunities.