Front of House Volunteers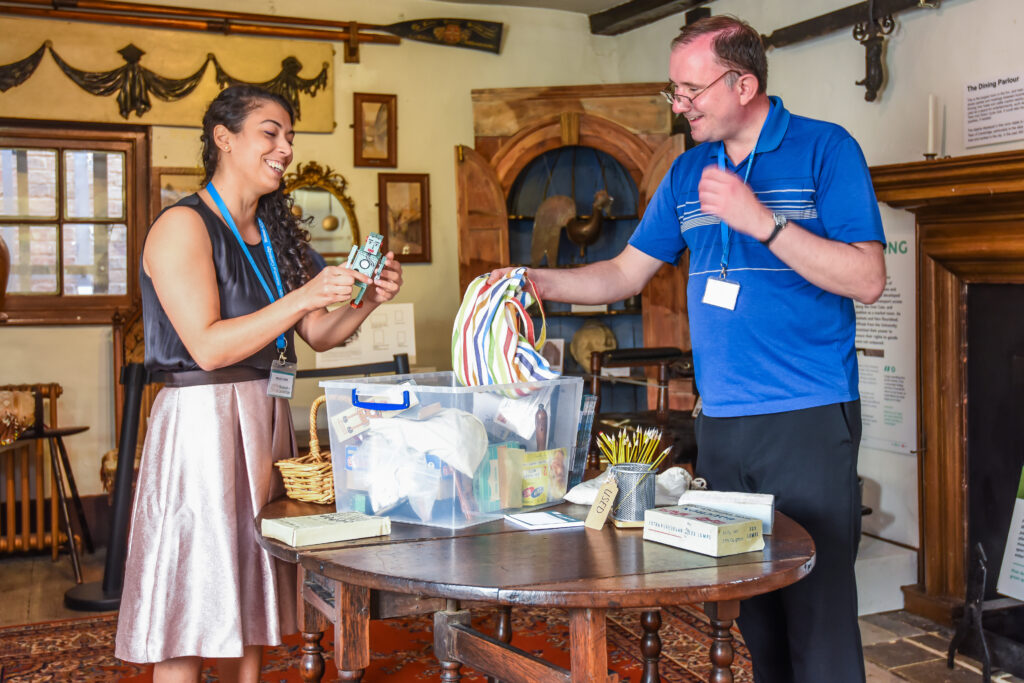 Volunteers at the Museum of Cambridge are a vital part of the work that we do. If you are looking to learn or develop new skills, relax while speaking with people from around the world, or would like some experience volunteering in a museum then consider volunteering with us.
We are currently recruiting for Volunteers to join our Front of House Team. If you are interested in talking with visitors, passionate about Cambridge, or want to build up your customer service experience, then this role is the one for you. For more information about the role, what's involved and what you get out of it, check out our role profile and submit and application.
If you have any questions about the role, please give us a call on 01223 355159, or send us an email volunteer@museumofcambridge.org.uk
Family Events Volunteer
Do you enjoy crafting?
Are you a chatty person, who loves meeting new people?
Looking for a way to do fun crafting activities for free this summer?
Now is your chance!
At the Museum of Cambridge, we are recruiting Family Events Volunteer's to support our community events. This role will support the Museum team to set up and facilitate, craft activities aimed at children and their Carers as well as chatting and supporting people from ages 1-99 to do the same.
This is an ideal role for anyone looking to get experience in Family Events, access to training and experience in providing better access to shared heritage.
See the role specification below for full details and how to apply!
How to Apply:
For more information about the role, what's involved and what you get out of it, check out our role profile below and submit an application by clicking the orange button on the left of our volunteer page.
If you have any questions about the role, please give us a call on 01223 355159, or send us an email at Sophie.casford@museumofcambridge.org.uk
Trustees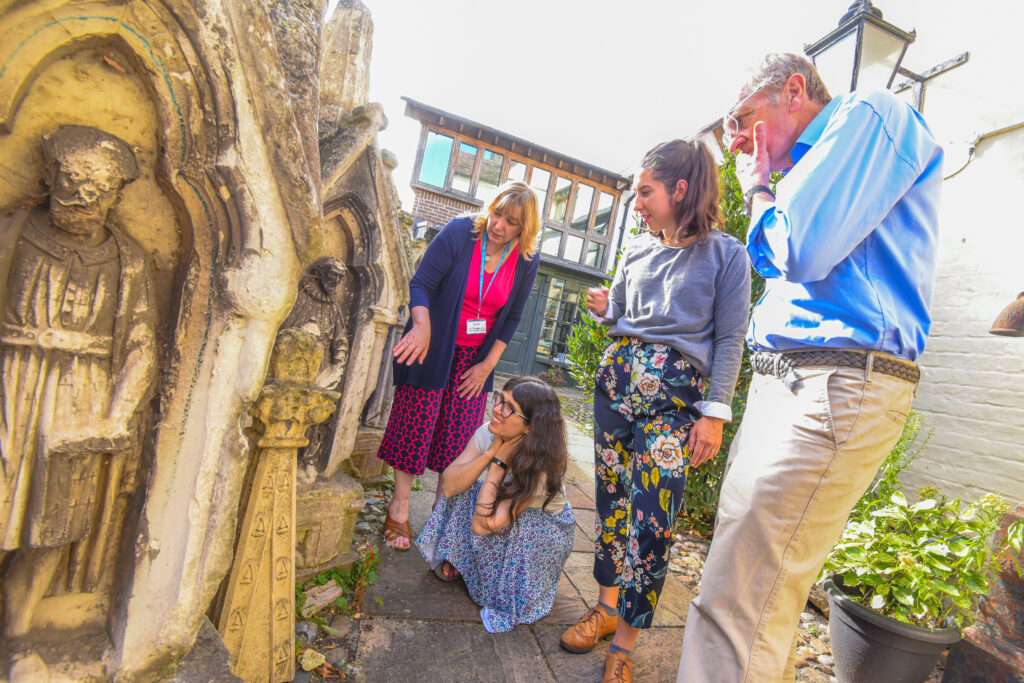 It is a great time to be joining the Museum of Cambridge Board of Trustees. You'll be helping us to deliver our new Strategic Plan which sets out some exciting – and ambitious- plans for the next five years.
There are currently eight Trustees who come from a variety of backgrounds. We are a friendly, supportive group and our Board meetings (usually every two months) welcome open discussion to strengthen our governance. Most Trustees also take active ownership of a more specific role, for example fundraising, working with volunteers, finance or more generalised roles such as helping with recruitment or trustee administration.
The Museum is for and about Cambridge, and we want to better represent the diverse Cambridge and Cambridgeshire communities on our Board.
With that in mind we are keen to welcome new Trustees from a variety of cultural and ethnic backgrounds, ages, geographical areas in and around Cambridge and from disability and LGBTQ+ communities.
We are trying to boost and broaden our Board skills and experience but this does not need to be job-related expertise, it could be through existing community work, strong networks or simply an enthusiasm to be an ambassador for the Museum. We can also source training to help new and existing governors.
There are some skills/areas of expertise that we would love to build up on our Board – to support our staff – this could be through existing experience or by a willingness to train in one of these areas and act as a champion.
Digital
Equality, Diversity and Inclusion
Links to local communities / areas / demographics (across our cities, towns and rural areas)
Business and Corporate leadership
Retail / Events
Curatorial
Fundraising
Management of (historic) buildings
If you have any questions about trustee recruitment or would like to have an informal chat, please email our Chair of Trustees Roger Lilley on roger.lilley@museumofcambridge.org.uk and trustee Lucy Walker on lucy.walker@museumofcambridge.org.uk.
For more detail and how to apply, download the application pack below.
---
Other Opportunities
We will be recruiting volunteers into our collection team later in the year, please check back again to formally apply. You may e-mail us on enquiries@museumofcambridge.org.uk to express an initial interest.
Please join our mailing list or follow us on social media for updates on forthcoming opportunities.