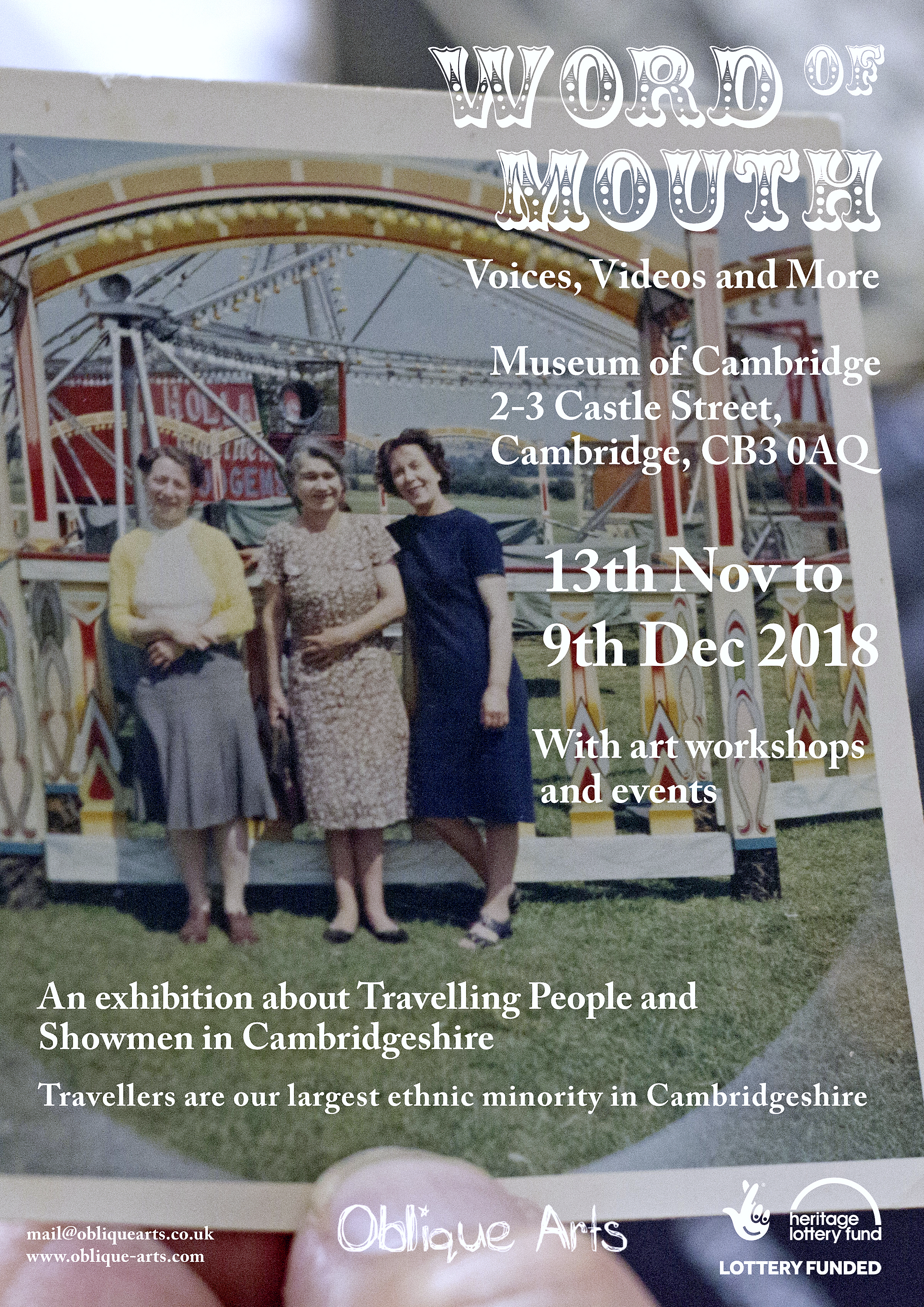 Opening hours: We're operating our Winter 2018 Schedule and we are open are as follows:
Monday: open for tours at 12:00pm and 2:00pm
Tuesday: 10:30am – 5:00pm
Wednesday: 10:30am – 5:00pm
Thursday: 10:30am – 5:00pm
Friday: 10:30am – 5:00pm
Saturday: 10:30am – 5:00pm
Sunday: 11:30am – 4:30pm
Yuletide opening arrangements: we'll be open as usual until 5:00pm on Saturday 22 December and then closed for the Christmas holidays. We'll return to our normal opening hours from Wednesday 2 January 2019.
Our current exhibition: we are hosting Oblique Arts' Word of Mouth, a museumwide exhibition about our largest local ethnic minority — the Travelling People and Showmen of Cambridgeshire — between 13 November and 9 December. More…
Don't forget: our Museum Shop has a range of exciting Made in Cambridge items on sale that will make perfect gifts this Christmas.