Help us secure the Museum's future for generations to come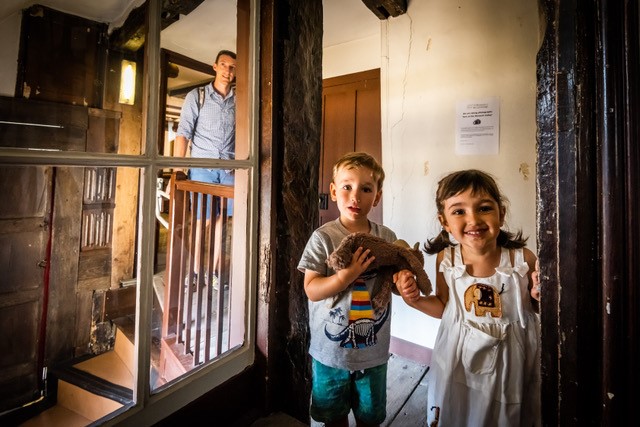 We're committed to doing all we can to tell the stories of the people of Cambridge and the surrounding area that might otherwise be forgotten.
We're privileged to have such a wonderful collection of historical objects – from the extraordinary to the every day – and we want to make this available to as many people as possible.
But we need your help.
As an independent charity we rely on admissions and donations to allow us to survive, flourish and provide a Museum that meets the needs of the people of Cambridge and the surrounding areas – and a Museum they can feel proud of.
Your donation today really could make all the difference. It's the wonderful generosity of our many donors like you that has allowed the Museum to survive through lockdown. But we want to do more than simply survive. With your generous support, we want to unlock the full potential of the Museum.
We have identified the following key fundraising priorities. Support for the Museum in these areas will transform what we are able to offer our visitors and the communities of Cambridge and the surrounding areas.
1. Conservation and collections
Restoration: it's vital that we take good care of the items in our collection, and we know that many are in need of urgent conservation and restoration work. Acting now will ensure these items can be preserved for future generations.
Digitisation: we want to make more of our collection available online, along with additional content including videos and blogs.
2. Looking after our building
Accessibility: we can do more with what we have, reflecting the advances in museum practice that have happened since we were set up in 1936 and ensuring that all our visitors have the best possible experience.
Urgent roof repairs: action is required urgently to fix problems and ensure our collections, staff, volunteers and visitors remain safe.
3. Outreach work with local schools and community groups
Our museum should be for all the people of Cambridge, regardless of their background or means. Our outreach work is essential in realising this and ensuring that the museum tells the stories of all of Cambridge's communities.
Additional funding would transform what we are able to do with local schools and community groups, benefitting children, the elderly and other under-served groups.
Support for this priority would allow the Museum to help people tell their stories, allowing the Museum to thrive as a hub for social history in Cambridge.
4. Exhibitions
The Museum currently has no core funding in place to mount temporary exhibitions, yet these are a vital part of what any museum offers. A changing cycle of exhibitions will not only allow us to tell more stories of everyday Cambridge life, but also help attract more visitors, aiding the Museum's long-term sustainability.
Additional funding for curatorial staff, will help us bring out the best in our collections and ensure we can show our collections in the best possible ways, with exciting, accessible exhibitions.
We can only do this vital work with your help.
Every donation helps us look after our unique collections.
Every donation helps us to get more people involved, enriching lives and making a difference.
Every donation – no matter what size – makes an important difference.
However you choose to give, and at whatever amount, please consider making a donation to the Museum of Cambridge today.
You can support us by sharing our social media posts with your friends, colleagues or networks – we are on Twitter, Facebook, Instagram and LinkedIn. It all helps to spread the word.