Our Strategic Plan 2022-2027
Our Strategic Plan 2022-2027 sets out our vision for the future of the Museum of Cambridge over the next five years.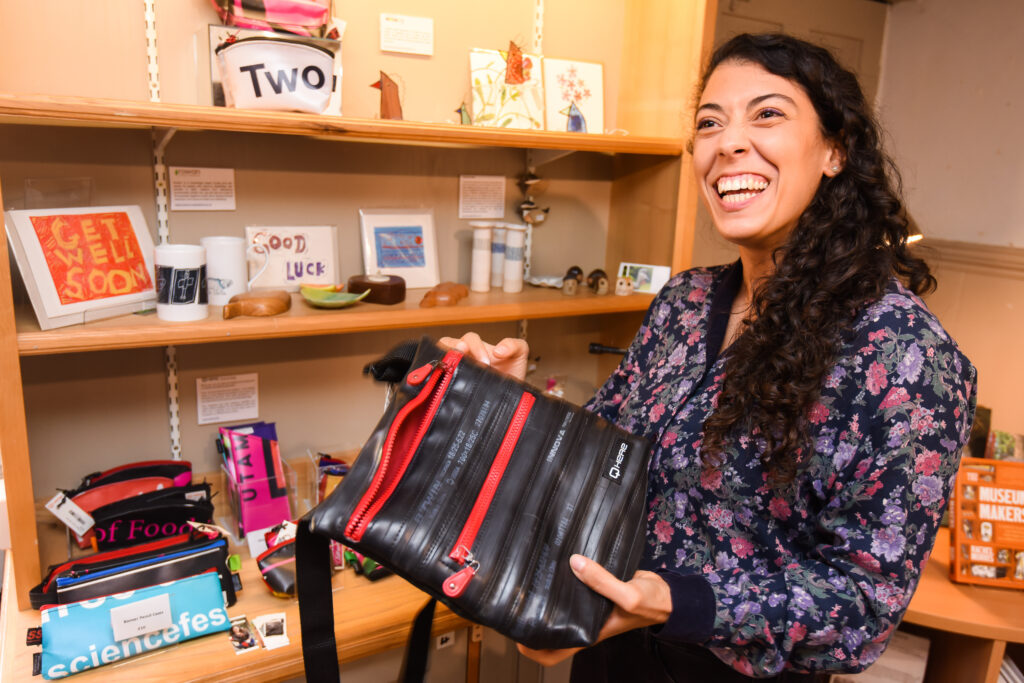 To develop this plan, we consulted with volunteers, staff, trustees, trusted friends and supporters, as well as the general public. Through many surveys, meetings, brainstorms, phone-calls, informal chats and presentations, we've worked hard to define what makes us special:
Vision
We want Cambridge – and the surrounding area – to be a place where:
Everyone is able to explore, enjoy and contribute to their local histories;
Our shared heritage is accessible, open to investigation, and preserved for generations to come;
A creative connection with heritage inspires communities and fosters a sense of belonging.
Mission
Connecting communities through objects, memories and conversation.
We take care of a unique collection of objects, photos, documents and recordings and ensure it is available to everyone;
The Museum is a space for everyone to share their memories, be inspired by others', and create their own;
We are as committed to conversation as we are to conservation, and we will welcome the voices of all Cambridge's communities.
Values
We want the Museum to be a place where people can connect with one another and create shared understandings of local histories, identities, and a sense of place. Mindful that we are located within a city that is culturally rich yet also the most economically unequal in the UK, we believe that the stories shared by our Museum should reflect and empower those who call Cambridgeshire home.
We are committed to ensuring everyone can unlock their creative potential through access to our shared local heritage, whatever their ability, age, belief, cultural background, gender, race, sexuality, or wealth, by minimising or removing the barriers that prevent people from engaging with our work.
We are committed to innovating, taking risks, and questioning the status quo. We want to ask difficult questions and listen to the answers. We aspire to being brave in our work: delivering important, challenging, and impactful events, exhibitions and programming.
We will hold ourselves to the highest standards of responsible museum practice, from our fundraising activity and financial management to the care of our collections. We also take our responsibilities to the planet seriously, making environmentally conscious choices to reduce our carbon footprint. When we make mistakes, we will reflect on them and implement meaningful change.
We see the Museum as a place for people and communities to be creative. Our visitors' creativity is a continual source of inspiration, whether they're exploring their great-grandparent's Fen-skating exploits, cooking up recipes at home from a 100-year-old local recipe book, or competing with one another to win the prestigious 'Liar's Medal' (by telling the most outrageous of lies, of course!).
The Strategic Plan
You can download a copy of our full Strategic Plan below. Get in touch with us if you have any questions, or would like to request the file in a different format, on enquiries@museumofcambridge.org.uk.