Our Museum
Visit us and you will find a warm welcome, a quirky and unusual building and fascinating objects in our collections, some that might bring back memories.
Known as The Cambridge and County Folk Museum for over 70 years, our building is a Grade II listed 17th century former coaching inn. It's an increasingly rare and important example of an historic timber-framed building of its type that is open to the public. Used by the townspeople of Cambridge, it was a domestic dwelling which has changed over time so it has an eccentric layout, winding staircases, uneven floors and a charming character that make your visit memorable.
Our collections represent Cambridge and Cambridgeshire history and heritage over 300 years, including objects related to everyday life, customs and traditions of local people, places and events.
We love the ways that objects tell stories, of their history, their makers, their owners and users. They tell stories that still have meaning now and we want to make connections between the past and the present by collecting peoples' stories today.
Folklorist Enid Porter was the longest serving Museum curator (1947-1976) and her work characterises our collection. She strove to collect and preserve local heritage for future generations, recording stories and memories giving a unique insight and also shaping modern English folklore studies. We are reviving her ethos and ideas through projects exploring more recent, diverse heritage, reflecting and recording stories of development and change.
Meet our Staff
Volunteers
We are supported by a dedicated team of volunteers, who help us with all aspects of the operation of our Museum, including front-of-house and welcoming services, project activities and work on our collections.
Project Staff
Jan Wheeler, Temporary Museum Officer (until 30 April 2020)
contact: jan.wheeler@museumofcambridge.org.uk
Florencia Nannetti, Community and Visitor Engagement Officer
Florencia is an Arts Educator, Art Historian, and creativity advocate, with a strong background in facilitation, development, and engagement in the cultural and educational sector. She will be delivering an exciting programme of activities and exhibitions, as part of the Cambridge City Council funded project "Museum of You". She is eager to bring the Museum and residents and visitors of Cambridge closer together, and will be developing an engaging cultural offer to facilitate this, with and for the community.
contact: florencia.nannetti@museumofcambridge.org.uk
The Board of Trustees
Lucy Walker (Chair)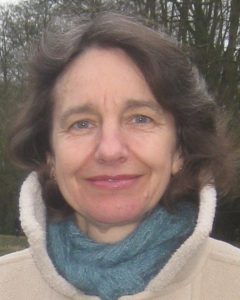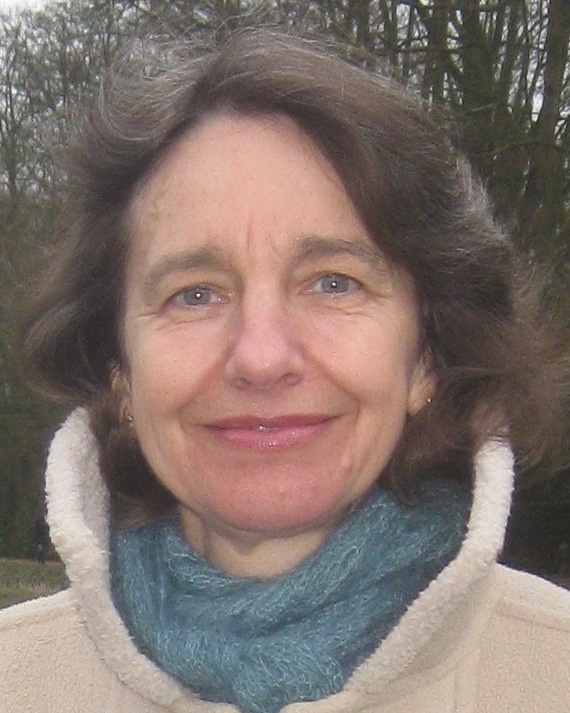 Lucy is an archaeologist and historian, with an interest in Heritage and Identity, and experience in adult education and special interest tourism. She is chair of the Mill Road History Society, Associate of the Pacitti Company Think Tank, and a former primary school governor. She joined the Board to help develop the museum as a social history hub for Cambridge and the surrounding area, and to reach out to more residents, students and visitors.

Dr Chris Jagger (Treasurer)
Chris is a former mathematics academic, chartered accountant and learning consultant, with wide training experience of adults. He plays bridge competitively, is passionate about music, and is a seasoned traveller who would like to write more about travel and develop his tour guide skills. He joined the Board to help the museum in its time of need and would love to transform it into the world class history museum the city so badly needs.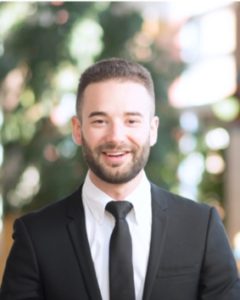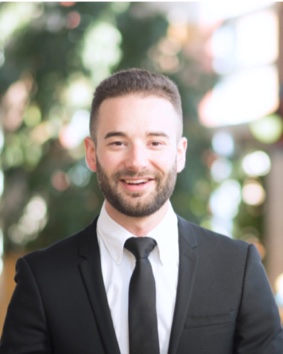 James Bowers (Trustee)
James is a management consultant with six years of experience specialising in digital strategy and transformation. He has recently completed an MBA at the Judge Business School, University of Cambridge, and has previously worked with both Kenwood House and the Barbican Centre. He joined the Board of Trustees in January 2020 bringing business skills and looking to improve Museum processes and fundraising opportunities.
Dr Jane Eade, FSA (Trustee)
Jane is Lead Curator for the London and South East region of the National Trust. She has broad research interests in early modern history and visual culture, specialising in British portraiture. Jane brings to the museum her experience with Collections, curation protocols and managing historic buildings.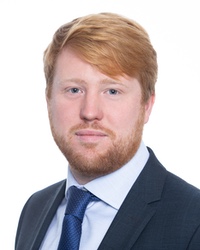 Dr Matt Hann (Trustee)
Matt is Associate Director for trusts and foundations fundraising at the University of Cambridge. Prior to this, he worked with academics in the arts, humanities and social sciences at the University supporting research grant applications, with the University's clinical medical fundraising team and was Alumni Relations Officer at Homerton College. He holds a PhD in political theory from the University of Durham, where he was president of the students' union (and chair of trustees) at Ustinov College.
Claire Hardy (Trustee)
Claire is Education Development Manager at Vivacity in Peterborough and joined the Board of the Museum of Cambridge in 2018. She brings many years' experience leading programme development in museums and galleries, covering education, events, festivals, exhibitions and commercial development, across locations in the UK including Cambridgeshire, Hampshire, Wiltshire and Cornwall. Claire studied Art and Design History and taught at secondary and HE level. She is also director of Peterborough's Cultural Education Partnership and The Guildhall Trust in Portsmouth.
Jonathan Latchford (Trustee)
Jonathan currently manages all grant applications on behalf of Vivacity, which operates the major cultural and sporting venues across Peterborough including libraries, the Key Theatre and Peterborough Museum. After post-graduate studies he spent several years working for NGOs around the world as a researcher, outreach worker, project manager and fundraiser, returning to the UK to the Heritage Lottery Fund in the East of England and then as Cultural Project Manager at Peterborough Museum. He has close links with academia and national museums.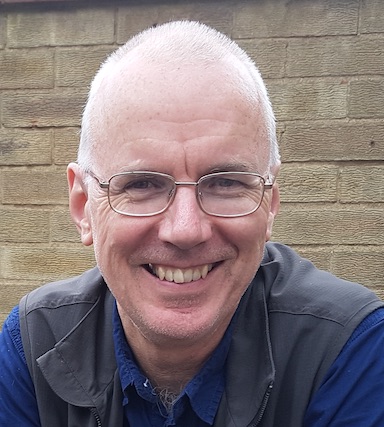 Roger Lilley (Trustee)
Roger has contributed to the Capturing Cambridge project and worked on other WWI related local history projects in Cambridge for several years. Currently a governor of Homerton Children's Centre and treasurer of St John the Evangelist Hills Road, he was previously a teacher at Milton Road Primary School, a national campaigner for Friends of the Earth and an underwriter at Lloyd's of London. Among his hobbies are early choral music, piano accompanying, travel and birdwatching.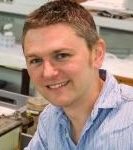 Matthew Lowe (Trustee, representing the University of Cambridge Museums)
Matt is the Collections Manager for the University Museum of Zoology, Cambridge and, since Sept 2019, the representative Museum of Cambridge trustee member for University of Cambridge. He is a trained geologist who has worked across natural history collections in Cambridge and Manchester and is a Fellow of the Linnean Society.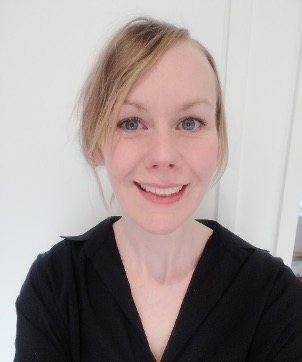 Sally Page (Trustee)
Sally is the Volunteer Coordinator for a local NHS fundraising charity. She has been working and volunteering in the heritage sector for over ten years, predominantly working for the Imperial War Museums and the National Lottery Heritage Fund. She joined the Board of Trustees in April 2020, bringing volunteer management skills and an enthusiasm to develop the audiences of her local museum, to help secure its future.
Louisa Trivett (Trustee)
Louisa is Head of Business Development at the Institute of Continuing Education at the University of Cambridge.  Prior to this she was Managing Director of Acoustiguide who specialise in audio guides and interpretation for the museums and heritage sector.  She brings the Board business skills with a focus on culture and heritage.
Advisors to the Board of Trustees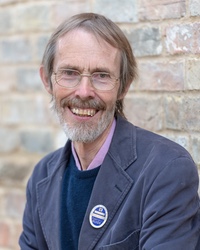 Allan Brigham
Allan has recently retired from being a long term trustee of the Museum.  He is an active local historian, publishing his research, including site reports on the website CapturingCambridge.org, a Committee member of Mill Road History Society, adviser to Cambridge Past Present and Future and is well known for his walking tours of Cambridge. He was awarded an Honorary MA by Cambridge University for community engagement.

Carolyn Ferguson
Carolyn is a textile historian and independent scholar whose main interests are looking at nineteenth-century textiles from a social history perspective. Following a period as Museum Trustee she remains as an Adviser to the Board and is active in research and day-to-day management of the Museum's Collection.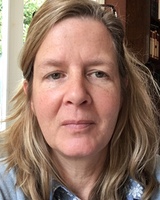 Elizabeth Froy
Elizabeth has a background in book publishing, editing books about wine before moving to Botswana where she worked for Longman as an editor for two years. Elizabeth has 10 years of experience fundraising for small local charities and developed her interest in the relationship between heritage and community while working on heritage projects with a local disability charity.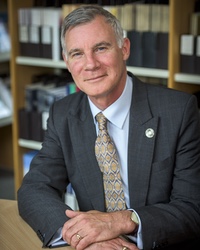 Bene't Steinberg
Bene't has been practising Public Affairs for 30 years, working with many FTSE 100 companies. He spent his last 15 years, before retirement in 2019, as Group Director of Public Affairs at Cambridge Assessment, where he oversaw the media, social media and political relations of Cambridge University's exam boards. He has two children.