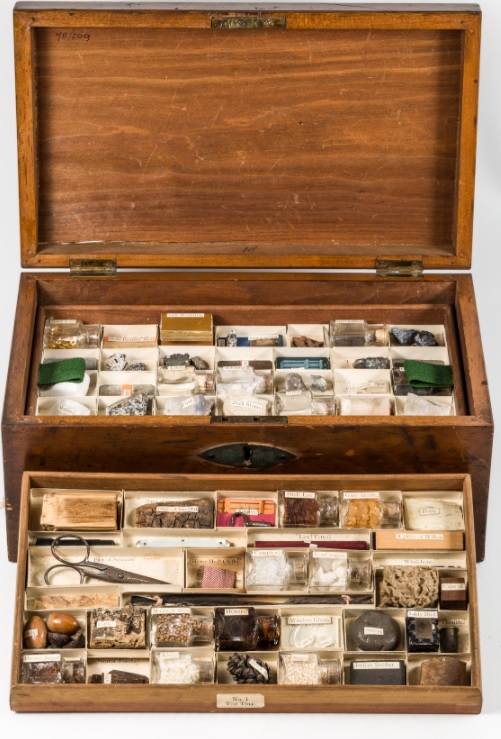 The Museum of Cambridge is a fantastic place to explore and learn about the history of Cambridge. We currently offer a Loan Box programme which enables students and teachers to get hands on with historic objects and topics in the comfort of the classroom.
Loan Boxes
Easy to book and easy to use, teachers can choose from a selection of topics that are suitable for primary students. We hire out loan boxes for £10 a week usually from Friday-Thursday with pick up available from the museum. Inside is everything you need to develop a lesson and get hands on with historic objects.
Loan boxes are easy to book, please get in touch at enquiries@museumofcambridge.org.uk with the loan box you would like and when you would like to borrow it.
Victorian School Day
Discover what it was like to attend school in the Victorian period. Call the lesson to order with a school bell, and have students try their (right) hand at writing lessons with slate or a quill and ink. Our most popular loan box comes with 15 slates, slate pencils, chalk and a quill and ink bottle. It also comes with a small selection of Victorian children's toys and books. For more inspiration on planning a Victorian School Day lesson please see our downloadable resource packs.
History of Toys
The History of Toys box is an endless source of fun, imagine what playing with historic toys would be like. Discover toys and games from the 20th century and see how they have changed over time. Our toys loan box is very suitable to explore different materials, ages and types of toys, all while having a good time.
Online Resources
We have two online resource packs you can use to plan a lesson or support when you borrow a loan box from us. They are:
If you have any suggestions for a loan box that would complete your lessons please don't hesitate to get in touch.