Activity: Intergenerational Activity Day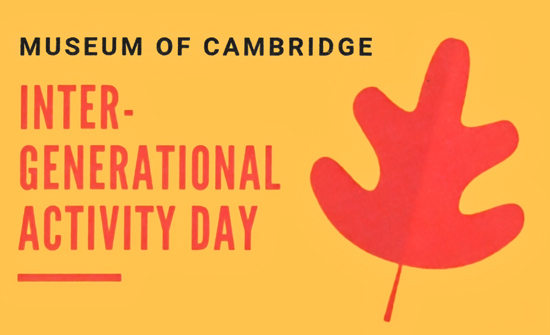 Calling all grandparents, parents, aunts and uncles!
Bring all the younger members of your family along to a day of family fun at our Museum on Tuesday 23 October.
Join us in the Enid Porter Room for crafts, snacks and lots of family fun. Meet new people, create beautiful leaf prints, make kites and share your memories with your family and with us.
We'll be running two sessions, one mid-morning from 10:00am to 12:30pm, the other in the afternoon from 1:00pm to 3:30pm. Both are free, but you'll need to book for a session so we can manage numbers for the venue.
To book: call 01223 355159 or email enquiries@museumofcambridge.org.uk
Activity: Intergenerational Activity Day