Black History Lectures IV: The Presence of the Moors in Europe and the United Kingdom
25 August, 7:00 pm

-

8:00 pm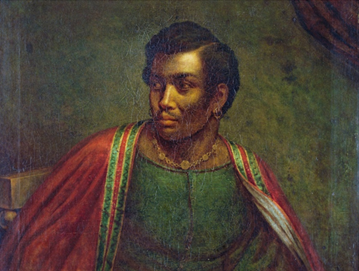 Join the Museum of Cambridge for a fascinating evening with Dr Carol Brown-Leonardi.
Carol, a researcher in the British Windrush generation and Caribbean Folklore, will share her research on topics of Black British History at the Museum of Cambridge. In a series of in-person lectures on the last Friday of the month, Carol will explore Black History from the Romans to the Tudors.
The Moors are Northern Africans and they had extensive knowledge of ancient Egypt and Nubia, which was fostered from constant cultural exchanges between the Africans of Northwest and North Africa. They are important because they gave us some of the fundamental structures from which we could construct key elements of our society. They introduced science, literature, and other forms of knowledge to Europe that lifted it out of the dark ages, when they conquered the Iberian Peninsula in A.D. 711. The Iberian Peninsula, then known as the Al-Andalus territory, thrived as the centre of arts and culture, it was esteemed for its scientific advancements and economic prosperity. The Moors existed and ruled Europe for over 700 years and resided in the Royal houses of Europe, where they collaborated on many levels with each other, which included marriage. There is very little discussion about the presence of black people in England, Scotland, Ireland and Wales before the 1500's. This lecture aims to gain some insights on some of the influences from the Moors as well as black individuals that lived or visited England before and during this period.
Dr Carol Brown-Leonardi
Dr Carol Brown-Leonardi works at the Open University. Since 2000 Dr Brown-Leonardi has carried out long-term fieldwork and research projects on political discourse and non-renewable resources in the Mackenzie Valley, Canada and research on reindeer racing and training race reindeer in Northern Finland. Her current research investigates how Britain's exit from the European Union has affected the perceptions and decision-making of mixed-nationality couples (British and Finnish) to stay and live permanently in Finland or the United Kingdom. Carol's most recent work focuses on the Windrush deportee's experience following the hostile environment policy to understand the levels of inclusion and exclusion experienced in both British and Caribbean society. Carol is interested in local history and contributed to the research for the Equiano Bridge Project.
Tickets
Tickets are available via Eventbrite: https://www.eventbrite.co.uk/e/black-history-lectures-iv-the-presence-of-the-moors-in-europe-and-uk-tickets-657567771907?aff=oddtdtcreator
Accessibility 
You can also read about our accessibility information on our website. If you'd like to chat through any accessibility requirements, don't hesitate to give us a call on 01223 355159 or email alex.smaridge@museumofcambridge.org.uk. Event attendees with additional needs are welcome to bring a supporter or carer who will be admitted to the event free of charge. 
Getting Here
We are in the centre of Cambridge. You'll find us at the corner of Castle Street and Northampton Street. We are right beside Kettle's Yard and only a 15-minute walk from King's College.
You can park your bike at the bike parks on Bridge Street or on Northampton Street. There is a bus stop on Bridge Street. Check out the Stagecoach website to plan your journey to and from the Museum. Find out more about how to get here by train, bike, bus, car or on foot on our website.
Photography
Please note that photographs will be taken throughout this event, and images may be used in future marketing and reporting materials. If you do not wish for your photograph to be taken, please make sure to let us know.
Healthy Events
If you're feeling unwell or have recently tested positive for Covid-19, please do not attend this event. We'll be happy to offer you a refund if applicable, and welcome you at the Museum on another day.
Love events? Love them even more when they're free? Join the Friends of the Museum of Cambridge today and you'll get access to free events, discounts in our shop and year-round free entry for you and a guest.
Black History Lectures IV: The Presence of the Moors in Europe and the United Kingdom