Places and Spaces: Exploring Cambridge through Town and Gown
27 August 2021, 10:00 am

-

7 November 2021, 4:30 pm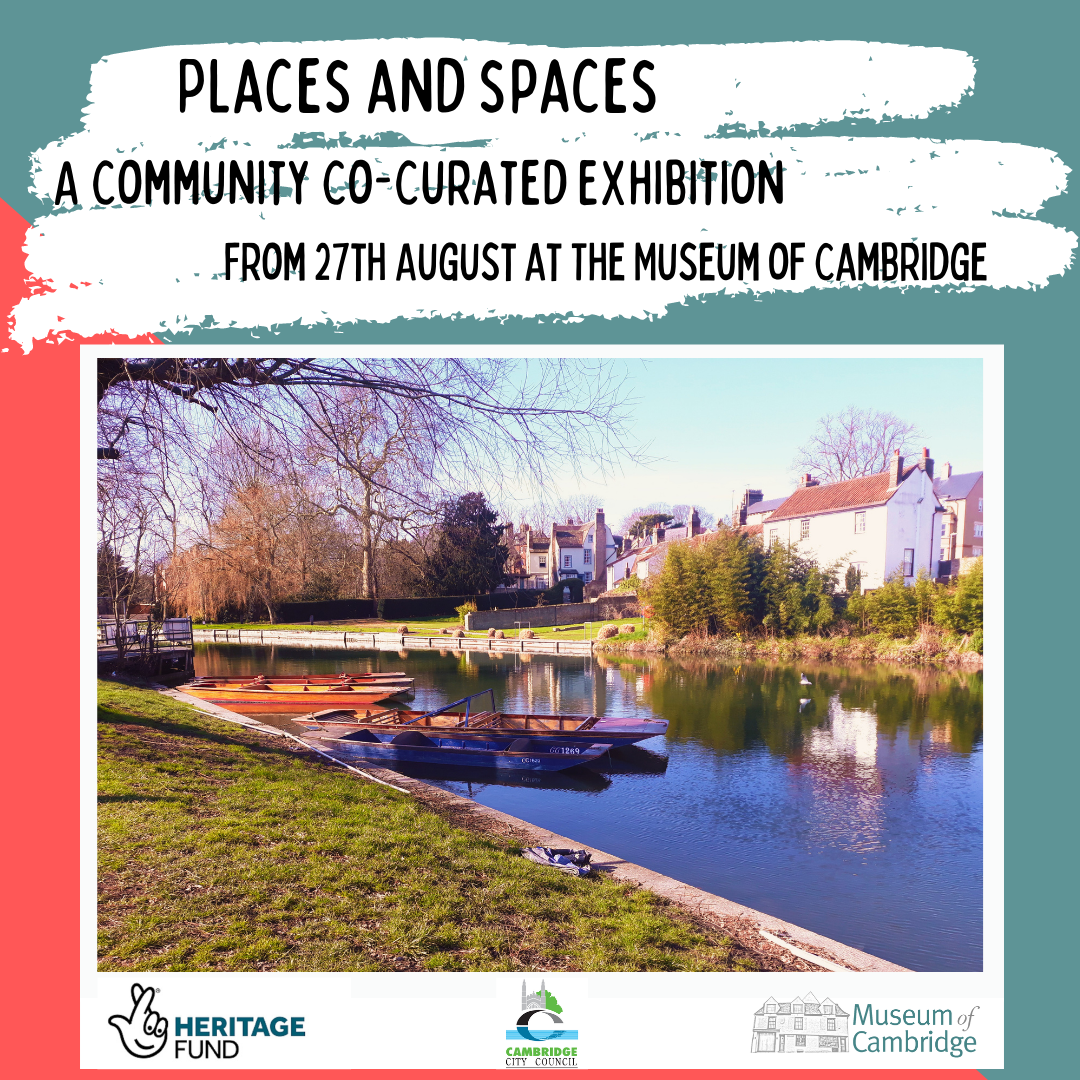 Are you Town or are you Gown? Can you be both, or neither? Does that affect the way you use spaces in Cambridge?
A team of 5 Community Curators working with the Museum of Cambridge wanted to find out how the people of Cambridge use spaces in the city, and if this differed from person to person depending on whether they considered themselves to be Town or Gown.
Where do you feel comfortable in the city? What spaces do you use the most, and how?
In July 2021, Community Curators asked the public to fill in a survey which examined questions of space, feelings of comfort and discomfort, and whether people felt spaces in Cambridge were defined by a relationship to the University. There is a historic tension between Town and Gown, but is this tension real or made-up? Does it influence the way people interact with spaces like parks, pubs, and buildings?

'Places and Spaces: Exploring Cambridge through Town and Gown', the museum's new community-led exhibition, examines the themes of the use of space in the city, Town & Gown, belonging, and what it means to feel at home for the people of Cambridge.
Through this exhibition, which you can enjoy onsite at the museum and online on our Capturing Cambridge site, you will see how objects and stories from our past compare to the thoughts and feelings of the people of Cambridge today.

Visiting the exhibition onsite is subject to paid entry to the museum. You will be able to enjoy seeing and learning about the objects in our collection that tell the stories of people and spaces in Cambridge, a display specially dedicated to our Community Curators and community work in the museum, and much more.
To visit the exhibition online for free, you only need a device (such as a phone or laptop) with internet connection and a browser installed. At Capturing Cambridge the content of this part of the exhibition is different from that found at the museum: it is an interactive map of the spaces that people who took the survey nominated as their favourites in Cambridge. You can learn about these places as you interact with the map and walk around. This will launch at the same time as the physical display in the museum.
Come take a look at the spaces we use in Cambridge from 27th August.
For enquiries please email enquiries@museumofcambridge.org.uk
Places and Spaces: Exploring Cambridge through Town and Gown