PERIPHERY: Ian Rawlinson speaks with The Museum of Cambridge
24 November 2021, 7:00 pm

-

8:15 pm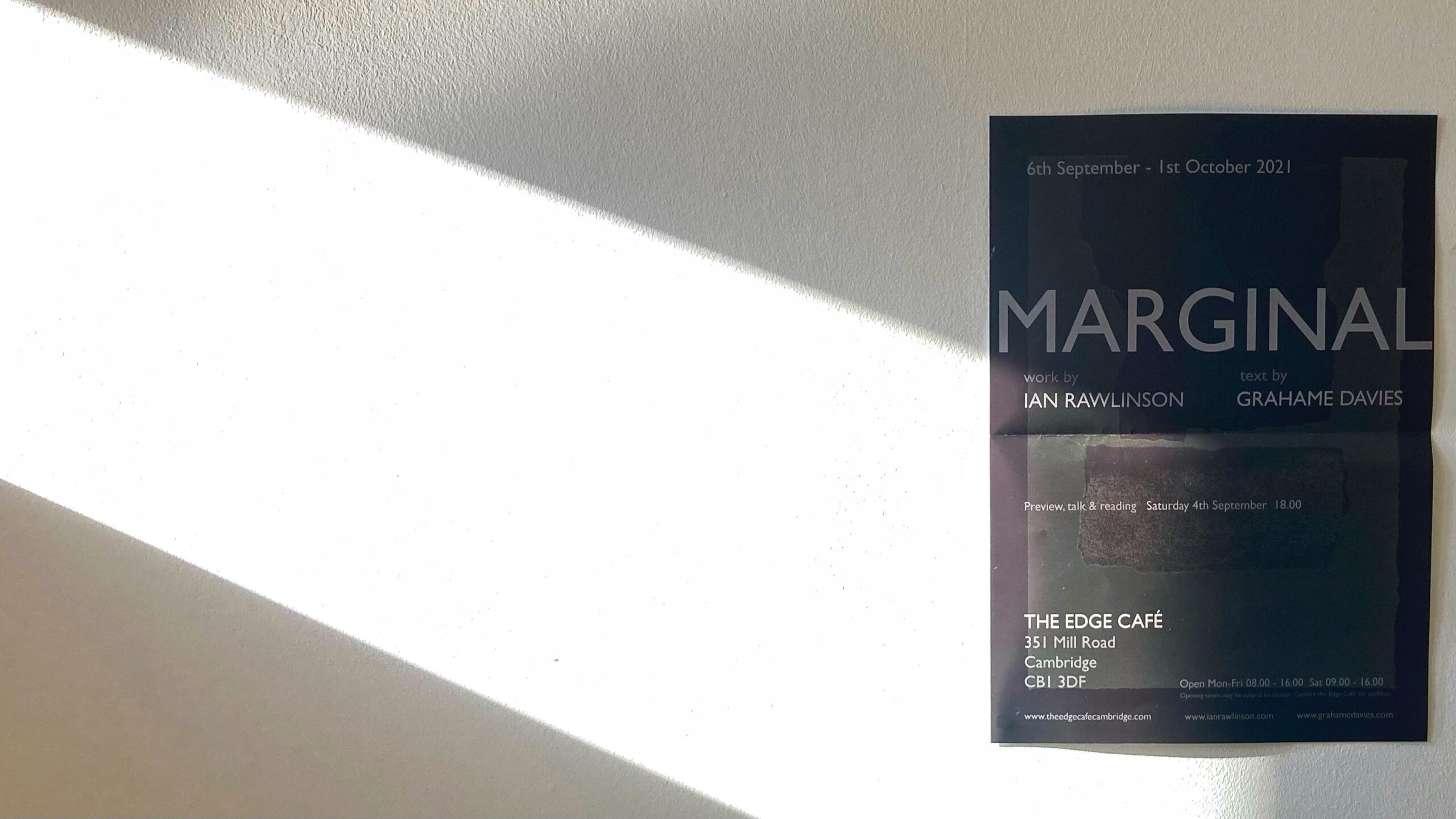 Event details:
As an artist Ian Rawlinson's work has taken him around the UK, the world and back to his hometown of Cambridge. His recent artwork and filmmaking have seen him re-engage with his past, shedding new light on transitional places that remained hidden in his psyche for many years. He will talk about the process of making this work and why unearthing places and memories from his childhood have formed a powerful confluence with his present day experiences of working in Cambridge, drawing him back to the city he left as a teenager.
About Ian:
Born in Cambridge, Ian Rawlinson grew up in the city during the 1960s and 1970s. He studied art at Cambridge College of Art & Technology (now Anglia Ruskin University) and left Cambridge in 1982 to further his studies at Winchester School of Art and the Royal College of Art. Since 1985 he has lived and worked in London. He has also travelled and worked in Europe, the USA and Mexico. To date his work has been shown in many group and solo exhibitions, both in the UK and internationally and is held in public and private collections.
In 2011 a revelatory moment caused Rawlinson to reconsider his relationship with the past and he decided to make a short film using images of his childhood home in Arbury and King's Hedges to explore ideas of place and memory. Whilst researching this project he came across some evocative images of the old Kite (pre-Grafton Centre) and decided to make a film and series of work about the loss of this area. This work formed the exhibition 'Vessel', shown at Williams Art in Cambridge in 2014. 'Trace', a second exhibition and film about his past connections with North Barnwell took place at the Leper Chapel in 2015. There followed a series of solo exhibitions at the newly opened Edge Café on Mill Road. 'No Man's Land', inspired by memories of Mill Road took place in 2017. 'Frontier' included his work about Arbury and King's Hedges along with his third film, in 2018. Further exhibitions 'Liminal' and 'Absence' took place in 2019 and 2020 respectively. His most recent exhibition, 'Marginal', took place in September 2021 and featured Rawlinson's work along with text by writer Grahame Davies.
Ian's work:
Visit Ian's website for more about his work.
About the event:
This talk is part of the Museum's 'Cambridge Talks' series. All proceeds from this event will go towards supporting the Museum of Cambridge.  
How to book:
Tickets are by donation. To book onto this event please visit our Eventbrite page and follow the prompts.
PERIPHERY: Ian Rawlinson speaks with The Museum of Cambridge