Stone, Paper, Ceramics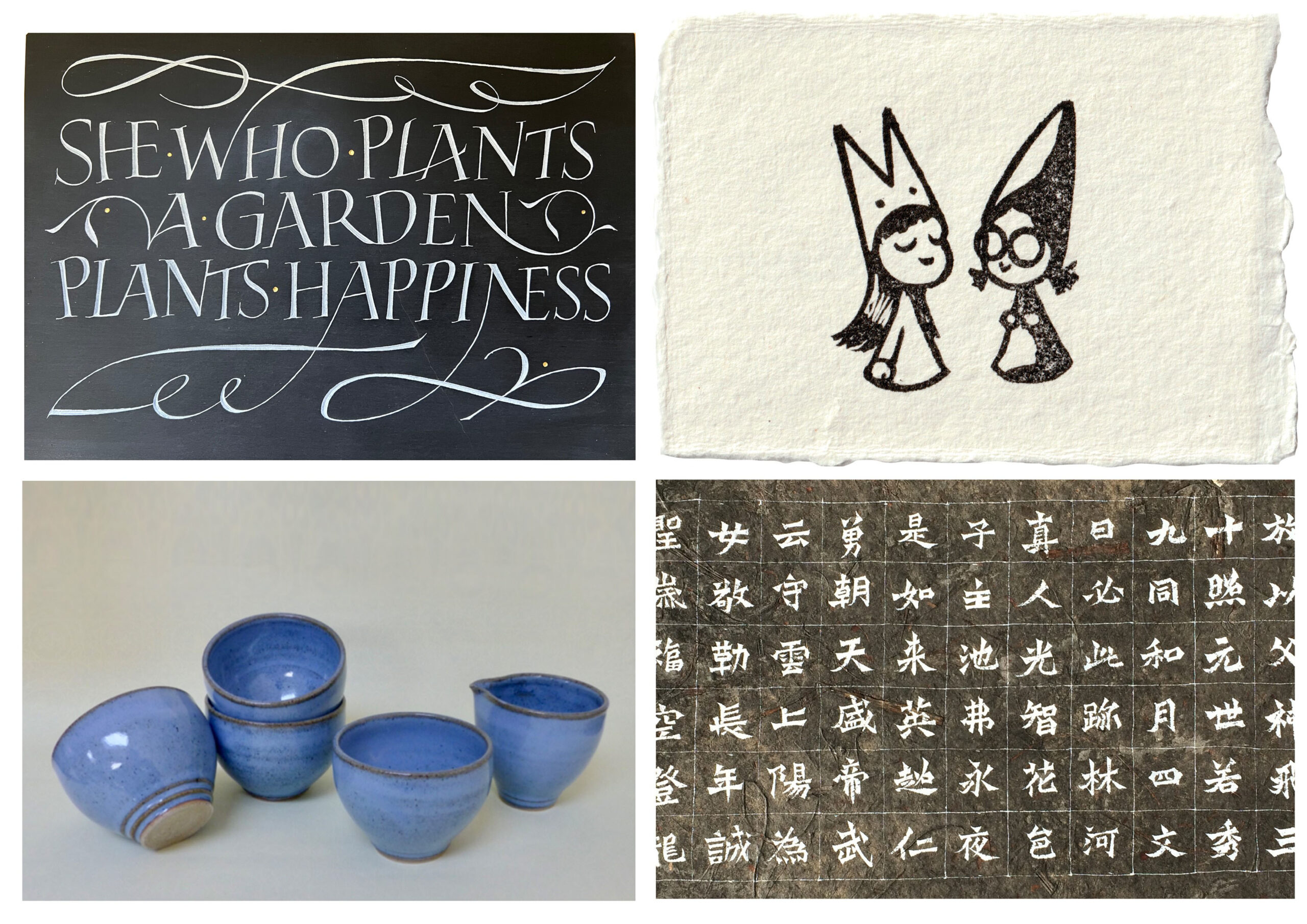 Stone, Paper, Ceramics
Japanese artists and craftsmen in Cambridge 
A five-day exhibition of beautiful Japanese artistry from four talented local artists. The artists have come together using Stone, Paper and Ceramics to showcase their skills.
We are a group of Japanese people who work and create, all based in Cambridge. Although what we do varies, we are very excited to be able to exhibit together and have the opportunity to meet new people.
Pop in and feel a hint of Japan within our creations. Visit for free in the Enid Porter room at the Museum of Cambridge between the 18th
and 22nd of May, 2023.
Opening Times:
Thursday 18th May 12 pm-5 pm
Friday-Sunday 10 am – 5 pm
Monday 10am-3pm
Emi Gordon
Cutting fine lettering on stones has been my main craft for some time. Designing, drawing and cutting the appropriate letterforms for a particular context also play an important part in my work.  I am trying to make a stone piece which evokes viewers thoughts, emotions and images.  I also take commissions for house signs, house numbers and memorials.  www.emigordon.com
Kasumi Murai
I enjoy working with stoneware clay and making pottery for everyday use. My work is inspired by Japanese functional domestic ware and British lifestyle. I am a member of Anglian Potters (www.anglianpotters.org.uk) and regularly exhibit my work at annual exhibitions in Cambridge.
Keiko Shimoda
Born in Japan, I studied Japanese calligraphy since I was little, and later learnt Western calligraphy. A freelance letterer since 2009 in UK. Meanings, feelings, purposes, materials, and moments. Japanese culture is in my background but also admiring the culture in here, respecting all the traditional skills and craftsmanship. www.kcalligraphy.com
Kozue Schwartz
I was born and raised in Japan, and grew up with Japanese 80's pop culture. After I studied graphic design and illustration in the US, I taught myself how to carve rubber stamps and started a small business.
I have made hundreds of custom portrait stamps.  I like simple yet cute things, and am attracted to organic lines which influence my artwork.
Currently,  I'm living in the UK, focusing more on prints and illustrations.
www.instagram.com/kozuemschwartz/