Talk: Clara Dorothea Rackham Socialist, Suffragist, Social Reformer
8 March, 6:30 pm

-

9:00 pm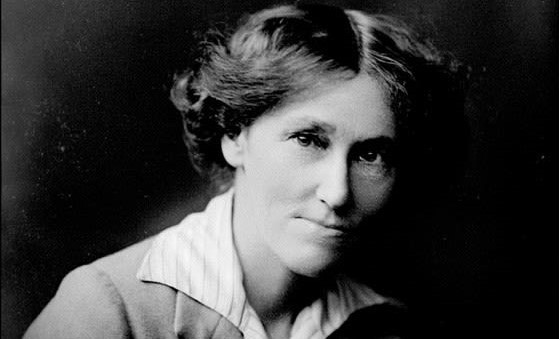 Mary Joannou, Emeritus Professor of Literary History and Women's Writing at ARU, talks to us about Cambridge activist Clara Rackham.
Join the Museum of Cambridge for an evening talk with Mary Joannou. Mary will talk about Clara Dorothea Rackham, Socialist, Suffragist, Social Reformer.
Mary writes: 'I was privileged to be the first person allowed access to Clara's unpublished family papers to write my new biography (Routledge 2022) of this amazing woman who fought passionately for women's rights, for colonial freedom, against rural poverty, and for persons displaced by war and hunger, never allowing herself to despair or lose hope during the most dreadful and dispiriting of times'.
'I find Clara's tireless commitment to the struggle for penal reform, women in local government, support for the unemployed, and workers' education an inspiration. I focus on her as one of the generation of feminists who lived through two World Wars and helped to create the Welfare State and explain how and why Cambridge would not be the city it is today without her'.
Photo credit: Cambridgeshire Collection
Mary Joannou
Mary Joannou is Emerita Professor at Anglia Ruskin University and attached to the Labour History Research Unit. She is the author of 50 peer reviewed articles in books and journals, editor of vol 8 of the Palgrave History of British Women's Writing and four scholarly monographs, most recently Women's Writing, Englishness and Cultural Identity: In 2018 she was the founder member of CAMVOTE100 responsible for the public commemoration of the centenary of votes for women in Cambridge and beyond and has been closely involved with the erection of the Blue Plaques for Millicent Garrett Fawcett, Leah Manning and Clara Rackham.
Accessibility
You can also read about our accessibility information on our website. If you'd like to chat through any accessibility requirements, don't hesitate to give us a call on 01223 355159 or email annie.davis@museumofcambridge.org.uk. Event attendees with additional needs are welcome to bring a supporter or carer who will be admitted to the event free of charge.
Getting Here
We are in the centre of Cambridge. You'll find us at the corner of Castle Street and Northampton Street. We are right beside Kettle'sright beside Kettle's Yard and only a 15-minute walk from King's College.
You can park your bike at the bike parks on Bridge Street or on Northampton Street. There is a bus stop on Bridge Street. Check out the Stagecoach website to plan your journey to and from the Museum. Find out more about how to get here by train, bike, bus, car or on foot on our website.
Photography
Please note that photographs will be taken throughout this event, and images may be used in future marketing and reporting materials. If you do not wish your or your family's photograph to be taken, please make sure to let us know.
Healthy Events
If you're feeling unwell or have recently tested positive for Covid-19, please do not attend this event. We'll be happy to offer you a refund if applicable, and welcome you at the Museum on another day.
Love events? Love them even more when they're free? Join the Friends of the Museum of Cambridge today and you'll get access to free events, discounts in our shop and year-round free entry for you and a guest.
Talk: Clara Dorothea Rackham Socialist, Suffragist, Social Reformer