The Arts in Prisons exhibition has now officially closed but is archived here for all to enjoy. Please note that off-site links within the exhibition pages may stop working in the future if the linked websites change.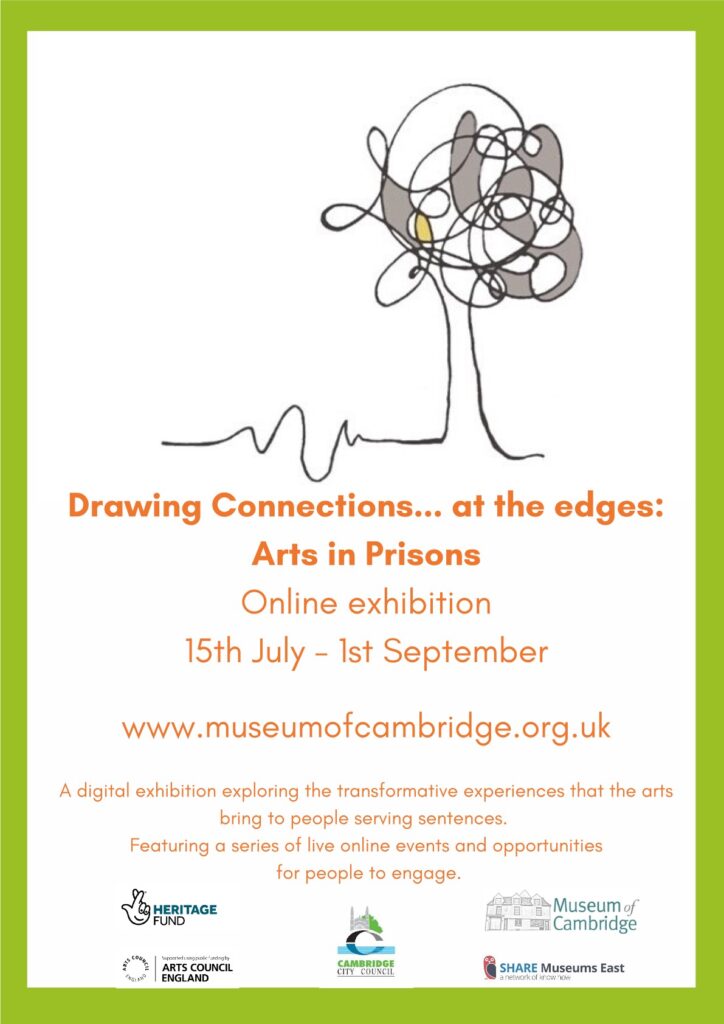 We are a museum about and for the people of Cambridge.
The Museum of Cambridge supports work that reflects the richness and variety of voices in the city, past and present, exploring representations of its communities and heritage. We want to spark interesting conversations about relevant topics, offer a platform for people to learn, and allow diverse voices to be heard.
Drawing Connections …at the edges: Arts in Prisons is a wonderful invitation to know more about the transformative experiences that the arts can bring to people serving sentences.
At times like these, when it is harder to be in touch with what happens around us, locked away in our homes, it is particularly important for the Museum to continue to be a space for voices like these to be heard.
The Museum ran some online events on Facebook discussing issues raised by the exhibition which you can view here.