Activity: Flash Mob Molly
6 January 2019, 9:00 am

-

5:00 pm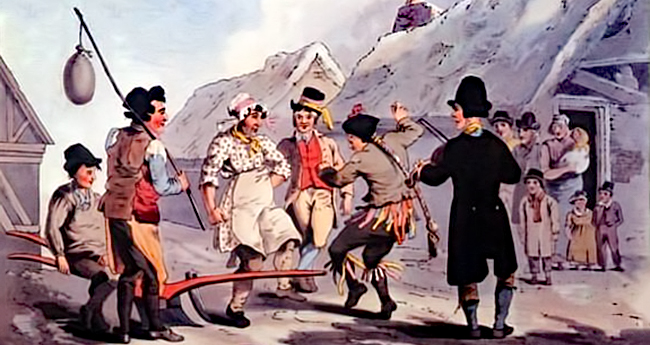 Traditional Meets Modern in the Centre of Cambridge
The people of Cambridgeshire are going to celebrate Plough Monday with a flash mob performance of Molly dancing in Cambridge's Grand Arcade Shopping Centre on Sunday 6 January 2019
Featuring around 100 people, trained at community workshops, as well as special individual performances and with coverage by BBC television, this promises to be a huge and joyous event that celebrates the traditional culture of East Anglia through many different styles of Molly dancing.
The flash mob will start at 1:00pm in the Grand Arcade and will be followed by a procession that will lead everyone to the Museum of Cambridge, on the corner of Castle Street and Northampton Street, where there will be entertainment and winter drinks will be served.
If you dance Morris or Molly and would like to participate, you will need to attend a final rehearsal starting at 9:00am on Sunday 6 January 2019 to learn a simple but dramatic dance routine. The venue for the rehearsal will be announced nearer the tie of the event.
Plain clothes and no makeup are essential, as we want dancers to seemingly appear from nowhere, and then melt away into the crowd at the end of the event.
We're welcoming everyone who is interested to take part or witness this out-of-nowhere dance event. For more information, please contact Danny Pedler at danny.pedler@museumofcambridge.org.uk
Activity: Flash Mob Molly