Event: Castle Hill Open Day – Wobbly Goings-on at the Museum
21 July 2018, 12:00 pm

-

5:00 pm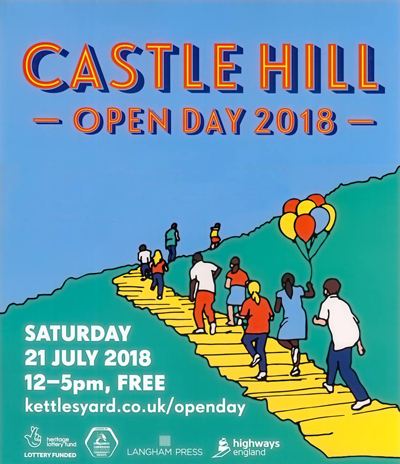 Join us for an afternoon of frolics, laughter and fun on Saturday 21 July
Come and explore one of the oldest, most vibrant and interesting parts of the city of Cambridge as many of the venues in the area open their doors to visitors for the afternoon for Castle Hill Open Day 2018.
There'll be events aplenty and something for every everyone from 12:00pm to 5:00pm on Saturday 21 July.
Join us here at the Museum of Cambridge as we explore the history of jelly with Sue Bailey – our very own Fanny Cradock – and find out how combining food and science can lead to loads of wobbly, fruit-flavoured fun in our practical demonstrations throughout the afternoon.
Fanny will tell us the history of jelly and about the copper and china jelly moulds on display in our collection. She'll be making jellies in retro aluminium bunny rabbit jelly moulds, so familiar to children of the 1960s and 1970s, as well as testing modern day jelly moulds, courtesy of Tala.
You can even get involved yourself! Make your own fabulously-coloured, quick-setting agar jelly balls, see who can make the tallest tower out of marshmallows and spaghetti and create your very own vision of Cambridge in the the year 2196.
We're looking forward to seeing you there!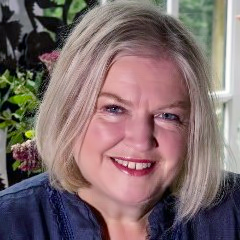 Dr Sue Bailey works as a food historian, food science lecturer and consultant. She has over 25 years of experience in food and education as lead for food communications and food science degree courses at London Metropolitan University.
A guest on Channel Four's Great British Bake Off, Sue showed presenter Sandi Toksvig how to make a Cambridge Pudding. She is a frequent expert contributor to Channel Four's Food Unwrapped, BBC One's Rip Off Britain food exposes and ITV's Save Money Good Health.
Sue regularly appears in the guise of the colourful and fabulously waspish Fanny Cradock, combining demonstrations of retro 1960s and 1970s party recipes with an exploration of the chef's influential role as an early television celebrity gourmand. Fanny was keen to encourage children to get into the fun of cooking and trying different foods and Sue carries on her campaign with gusto!
Event: Castle Hill Open Day – Wobbly Goings-on at the Museum