International Women's Day Events
8 March 2020, 11:30 am

-

4:00 pm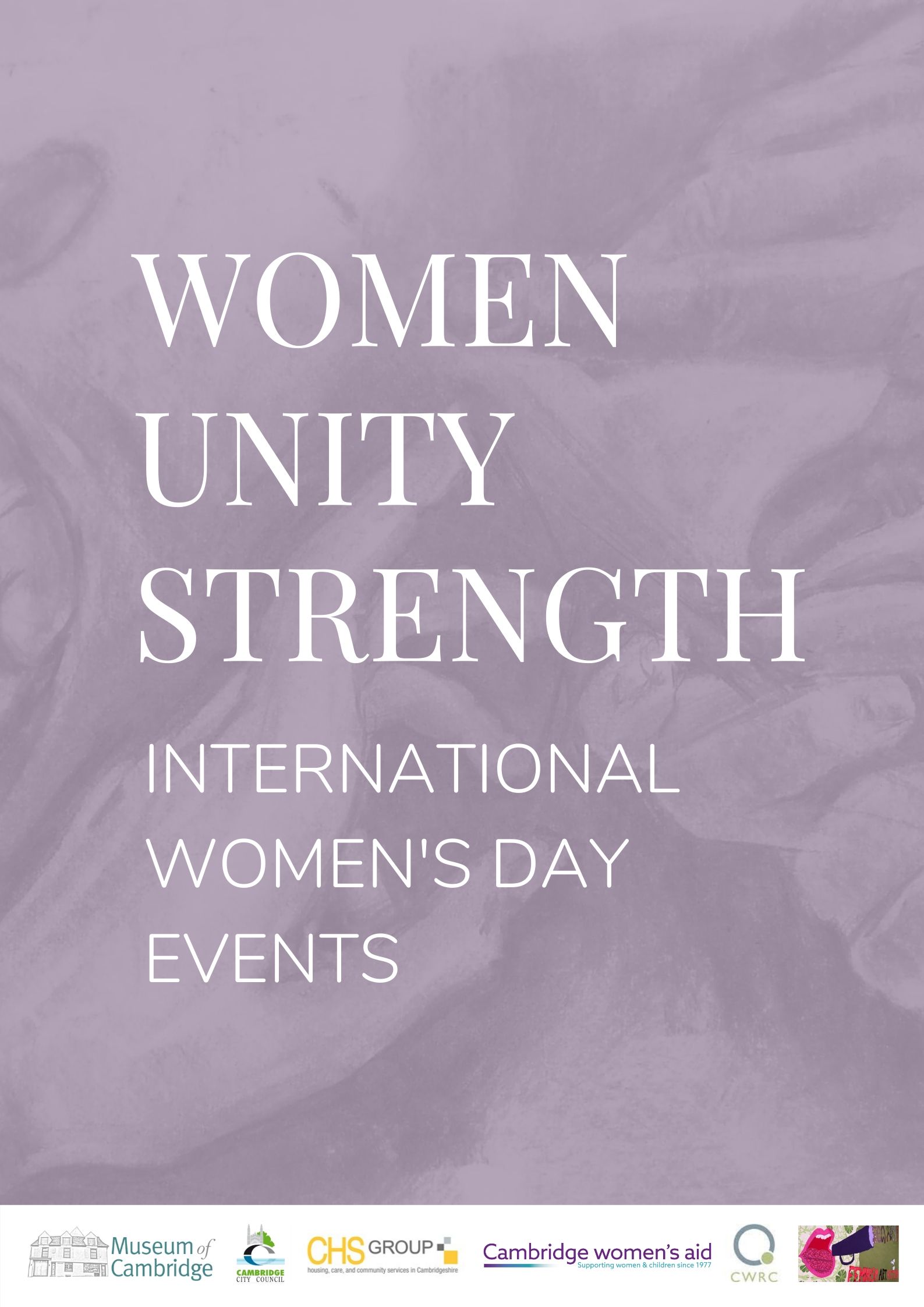 Join us on International Women's Day for special tours and workshops that will take a closer look at the Women, Unity, Strength exhibition.
Events throughout the day will be:
Drawing with Scissors with Jane Hellings, 11.30am – 12.30pm
Tour the Museum exhibits with artist Jane Hellings and, using only scissors and paper, make images of Museum Artefacts which speak to you of Women's Struggle and Emancipation. You will retire to the Enid Porter Room with our cut outs and turn them into mini articulated placards, which could be used on Jill Eastland's Women's Protest Tour of the Museum (below), or at any other Women's March you find yourself on.
Write a Haiku or Two Tour with Cathy Dunbar, 1.30pm – 2.30pm
With artist Cathy Dunbar, tour around the current exhibition Women Unity Strength and the museum collection, where we will share knowledge and memories of the objects in relation to women's strength and determination for equality and independence.
We will then repair to the Enid Porter room and create many Haikus based on our thoughts and observations. Your poems will be displayed with the objects in the museum.
Haiku; a traditional Japanese poem structure using only 17 syllables in 3 lines, 5-7-5, evoking the senses and nature. Expressing much, suggesting more, in the fewest words.
No previous experience needed.
Protest March and Singing Tour with Jill Eastland, 3.00pm – 4.00pm
Artist and activist Jill Eastland will be leading a protest tour of the museum's collection and the current exhibition, "Women, Unity, Strength"  We will share knowledge about the history of women's protests and current campaigns, sing protest songs and chants, discuss creative activism and devise our own protests.
Free.
All tours are drop in. Please arrive early to ensure you get a place.
International Women's Day Events