Elizabeth Woodcock: Miraculous Survival After Being Buried in Snow For EIGHT DAYS (1799)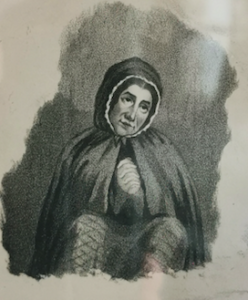 Elizabeth Woodcock 1799
Imagine being trapped under snow for eight days, could you survive?
Amazingly, in February 1799, Elizabeth Woodcock did just that. The wife of a farmer and forty-five years old at the time of the incident, little is known about her except that she had five children one of whom was only two when she went missing. Read on to find out more about this seemingly ordinary woman's feat of endurance.
On February 2nd, Elizabeth was travelling home to Impington (a village a few miles north of Cambridge) from the market at Cambridge. She briefly stopped at the Three Tuns pub in Castle Street, Cambridge to have a gin and as she left she was caught in an intense blizzard. She managed to travel four miles on her horse, carrying a basket with the meat, candles and other items she had bought, despite the heavy snow; however, between seven and eight o'clock her horse was spooked by the storm and bolted, throwing her off when she was only half a mile from home. She landed heavily on the road, picked up her basket and chased after the horse as it galloped through the snow-covered fields. Trudging through the knee-deep snow, she soon became exhausted and after losing one of her shoes and being lost and out of sight of the road she decided to take shelter under a bush, hoping that the snow would abate. Would you have done the same if you were in her shoes?
The snow did not abate, if anything it became worse and after she had fallen asleep, the wind blew the snow over her to the height of several feet, with the hedge forming a sort of protective cave around her. Once she awoke and realised she was trapped, she used her hands to try and create a hole in the snow to allow her to breathe; there was no way she could dig herself out as her legs were completely buried and she wasn't able to move them. Her basket with food in was only two yards away, tantalisingly close, but she was unable to reach it: she had to survive on eating snow as her only source of nourishment.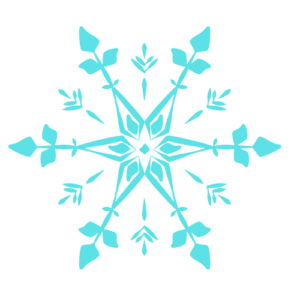 Can you remember a time when you had a snowball fight and got snow in your mouth, recall that feeling and then imagine having to eat it in order to stay alive? Could you do it?
Elizabeth could hear the bells at Impington, Hilton and Chesterton (three neighbouring villages) churches announcing mass on Sunday 3rd February and the footsteps of the villagers passing by. It must have been frustrating being so near to being rescued and yet no one knew that she was there: how could they, she was completely hidden from sight? Eventually, she came up with an ingenious plan to ensure that she would be rescued, but can you guess what it was? (Clue: It involved the bush and a handy handkerchief) Have you guessed it yet? I knew you'd suss it out!
She managed to tear off a branch from the bush she was sheltered under and poked it through the snow and cleverly attached her handkerchief to the top to form a primitive flag. Thankfully, this device was spotted and she was rescued, yet it took eight days for anyone to discover her.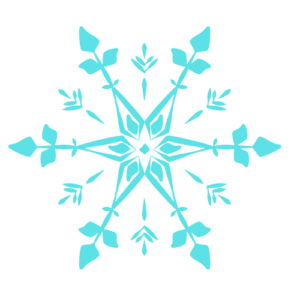 How do you think she kept herself occupied over the eight days she was trapped? Can you draw the one item you would want with you if you were buried under snow?
Luckily, Elizabeth had an almanac on her person when she was trapped and it was light enough in her snow cave for her to read it. Almanacs were very popular in the eighteenth-century, they were annual publications that included information such as weather forecasts, farmers' planting dates, horoscopes and the dates of religious festivals and were affordable for ordinary people. Would an almanac keep you entertained for eight days?
On Sunday 10th February, a Mr Muncey was walking between Impington and Cambridge when he saw a handkerchief on a snow drift, after approaching closer he was astonished when he heard a woman's voice coming from the snow drift and called to a nearby shepherd, a Mr Stittle, who headed over to help. Elizabeth recognised Mr Stittle's voice and shouted out, 'John Stittle! I know your voice: for God's sake help me out.' Mr Muncey ran for assistance and fetched her husband and she was extricated from the snow. Once she had been brought back to her house, a doctor was immediately sent for and although her pulse was healthy, her feet were suffering from severe frostbite having been completely covered in snow for several days, yet there was hope that after her incredible ordeal she would make a full recovery. Imagine holding your hands in snow (without gloves on) for eight days then you can perhaps gain an inkling of how cold it would have been for Elizabeth.
The national press quickly caught hold of Elizabeth's story and her name became famous across the country for her astonishing tale of endurance against the odds. A stone monument was even erected soon after at the sight of her imprisonment (which you can see at the Museum of Cambridge today) and a replica remains at the exact spot even now. Did Elizabeth recover? Did she have a truly happy ending?
Unfortunately, no. She survived for nearly five months until she died at the end of July 1799. Elizabeth was only forty-five and had a two year old child at the time. However, without this incident she would probably never have been recorded by history and her memory would have been quickly forgotten. By reading this you are ensuring that Elizabeth Woodcock lives on and remember, the next time you build a snowman, Elizabeth's ghost may very well be watching you. Spooky, huh?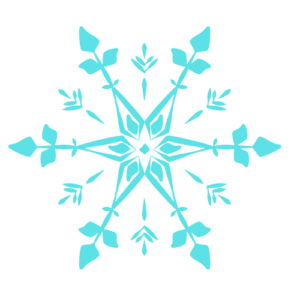 Can you draw the best creation you have ever made in the snow?
Source: