People in Cambridgeshire and the Fenlands strongly believed that all witches possessed familiar spirits, small creatures who rarely left their owner's side.
In the Fenlands, they were known as 'imps'. They usually took the form of small animals like cats, mice, or toads. They had very elaborate names: the Witch-finder General in Cambridgeshire recorded names like Pyewacket, Grizzel Greedigut and Vinegar Tom. These animals were thought to have magical powers of all kinds.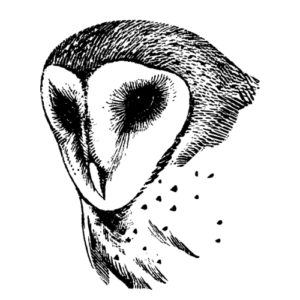 Why not try designing your own familiar? You could do this in as many different ways as you like:
– draw a picture
– create a 3D model (you could use recycled egg or cereal boxes)
– write a story
– act out a play or move and talk like your familiar would
Whichever way you choose, remember to:
– give your familiar a creative name
– describe their magical powers
– be as imaginative as you can!
If you need some inspiration, below is a flow chart to help you design your own familiar. Circle/choose an answer to each question to help you imagine their appearance, personality and powers. These are just suggestions – if you have your own ideas, let your imagination run wild!
WHAT KIND OF ANIMAL SHOULD THEY BE?
CAT    RAT   MOUSE   FROG   OWL   DOG
WHAT COLOUR ARE THEY?
BLACK   GREEN   BROWN  MULTI-COLOURED   WHITE   PINK   ORANGE   BLUE
HOW WOULD YOU DESCRIBE THEIR PERSONALITY?
(choose up to 3 traits)
MOODY   LOYAL   FRIENDLY   EVIL   TRUSTWORTHY   SNEAKY   KIND   MYSTERIOUS   TERRIFYING   ENERGETIC
WHAT MAGICAL POWERS DO THEY HAVE?
FLIGHT   INVISIBILITY   MIND-READING   SUPER STRENGTH   SHAPE-SHIFTING   TIME-TRAVEL
SUPER SPEED   HEALING POWERS