Cambridge Kids! Riddle of the White Sphinx
8 April 2021, 7:30 pm

-

8:15 pm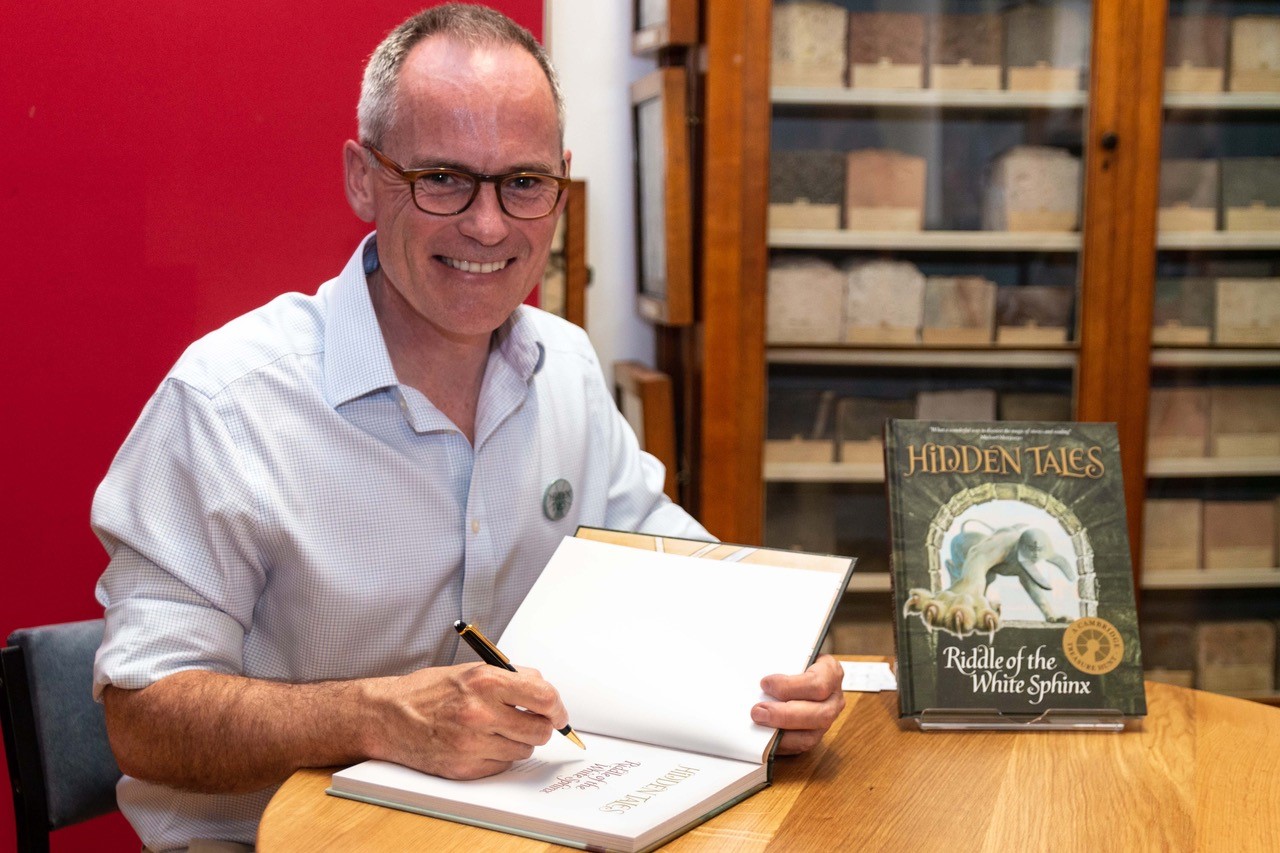 Hidden Tales author Mark Wells reads a bedtime story from the Riddle of the White Sphinx.
Have you ever wanted to go on a real-life treasure hunt?
Here's your chance.
Join Hidden Tales author Mark Wells on an otherworldly adventure around the Museum of Cambridge as he reads from the Cambridge treasure hunt book, 'The Riddle of the White Sphinx'.
But be warned, you may never visit a museum the same way again!
Learn more about the Riddle of the White Sphinx here.
Booking details:
This event is family friendly, aimed at families with children aged 8 and above (although children of all ages are welcome to join in).
You should book 1 ticket per device you are going to use (i.e. if there are three children, but all of them will watch at the same single device, you need to book 1 ticket only).
Children attending this event must be supervised by an adult at all times.
To attend, you just need to sign up via Eventbrite, have a broadband connection and Zoom installed on your computer. Installing Zoom is free, and you can access it via a phone, laptop, or tablet. You can download Zoom here: https://zoom.us/.
The day before the event, we will send you a 'Zoom Invite' with joining instructions which explains how to attend the session.
If you have any concerns or questions about attending this event, or have any access needs you'd like to discuss, please email Annie on annie.davis@museumofcambridge.org.uk.
You can donate any amount you like to attend this event.
All proceeds from this event will go towards the Museum of Cambridge's fundraising appeal #YourMuseumNeedsYou, which aims to help us overcome the huge financial blow dealt by the Covid-19 pandemic.   
You can secure a ticket to this event by making a donation to our urgent appeal – you can choose how much to donate in exchange for your ticket. Please support us to survive the next few months by buying a ticket to this event, or donating directly to our fundraising appeal: bit.ly/MOCDonate
National Lottery Ticket Holders- Read on!
We will also be making 10 free tickets available to National Lottery ticket holders, to say thank you to them for supporting our Museum through the National Lottery Heritage Fund.
Simply email a photograph of a lottery ticket bought in the last year to annie.davis@museumofcambridge.org.uk to claim your free ticket. One event ticket per lottery ticket, distributed on a first-come-first-served basis.
Cambridge Kids! Riddle of the White Sphinx