Exhibition: Pride & Place: An LGBTQ+ Exhibition
26 February 2019

-

7 April 2019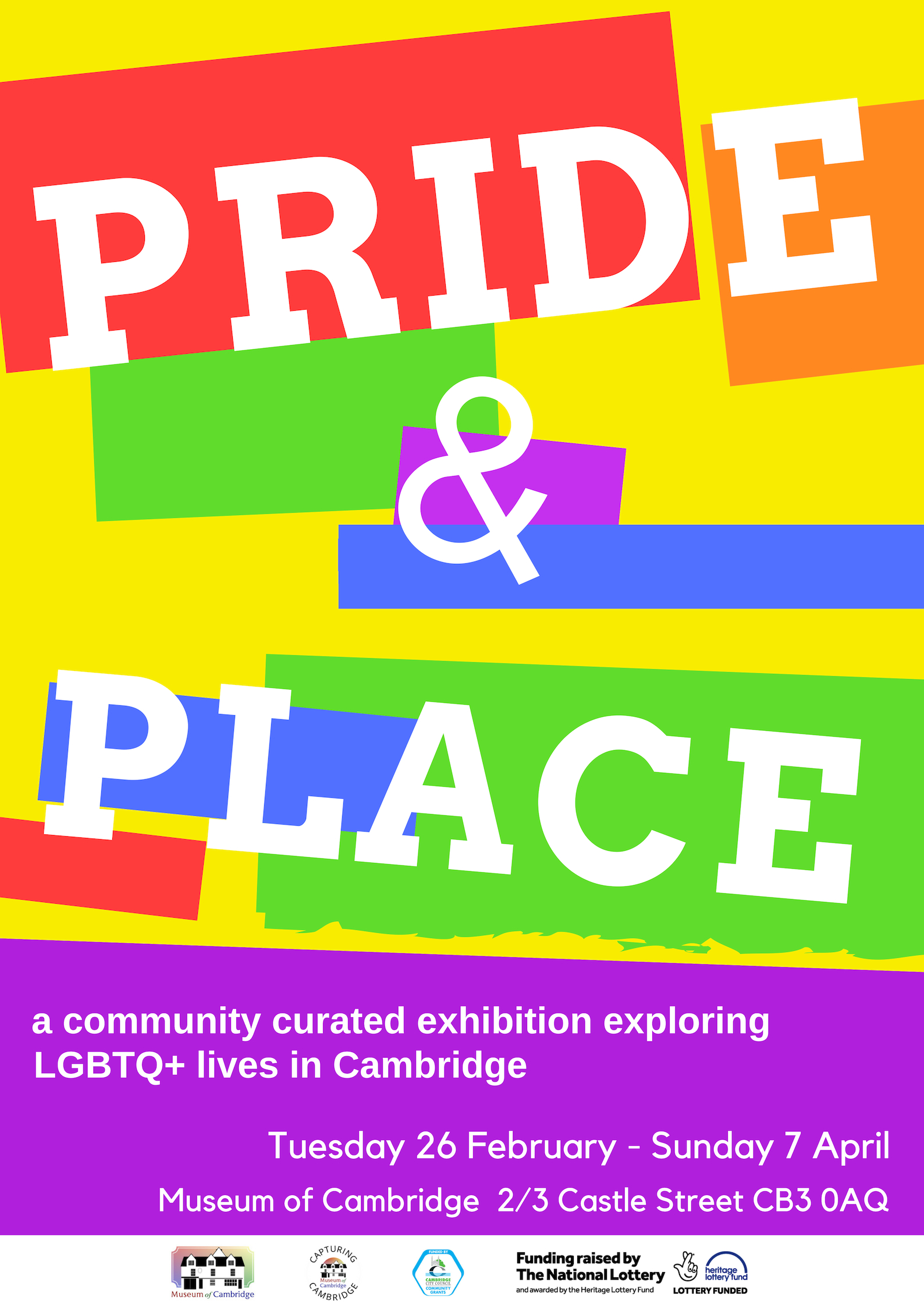 What is the Museum of Cambridge doing for LGBTQ+ History Month?
We're hosting a special community curated exhibition.
Activism is a key theme of LGBTQ+ history month in 2019, a year that marks the fiftieth anniversary of the 1969 Stonewall riots in New York (spearheaded by black and Latina trans activists), which energised the movement for LGBTQ+ rights and inspired the first Pride March – Cambridge aims to hold its first Pride March in 2019. One of the basic notions of activism is that greater visibility leads to change.
Pride & Place: An LGBTQ+ Exhibition highlights activists in many guises, both gay and straight, that shaped the history of the struggle for LGBTQ+ rights – from the overtly political, to the intellectuals and authors whose lives and work suggested a path to a more inclusive world, to what we could call accidental activists created in flashpoints of opposition, as well as grassroots groups the LGBTQ+ community here, in Cambridge, today.
The exhibition also highlights episodes in the wider LGBTQ+ social history of the city and explores the nature of the community, through its community spaces, individual experiences and some of the support networks that presently exist.
We aim to start a conversation so come along and share your thoughts with us – you'll have a bit more time now as we've extended the exhibition to Sunday 7 April.
Exhibition: Pride & Place: An LGBTQ+ Exhibition