Exhibition: Pride & Place: An LGBTQ+ Exhibition
26 February, 10:30 am

-

31 March, 4:30 pm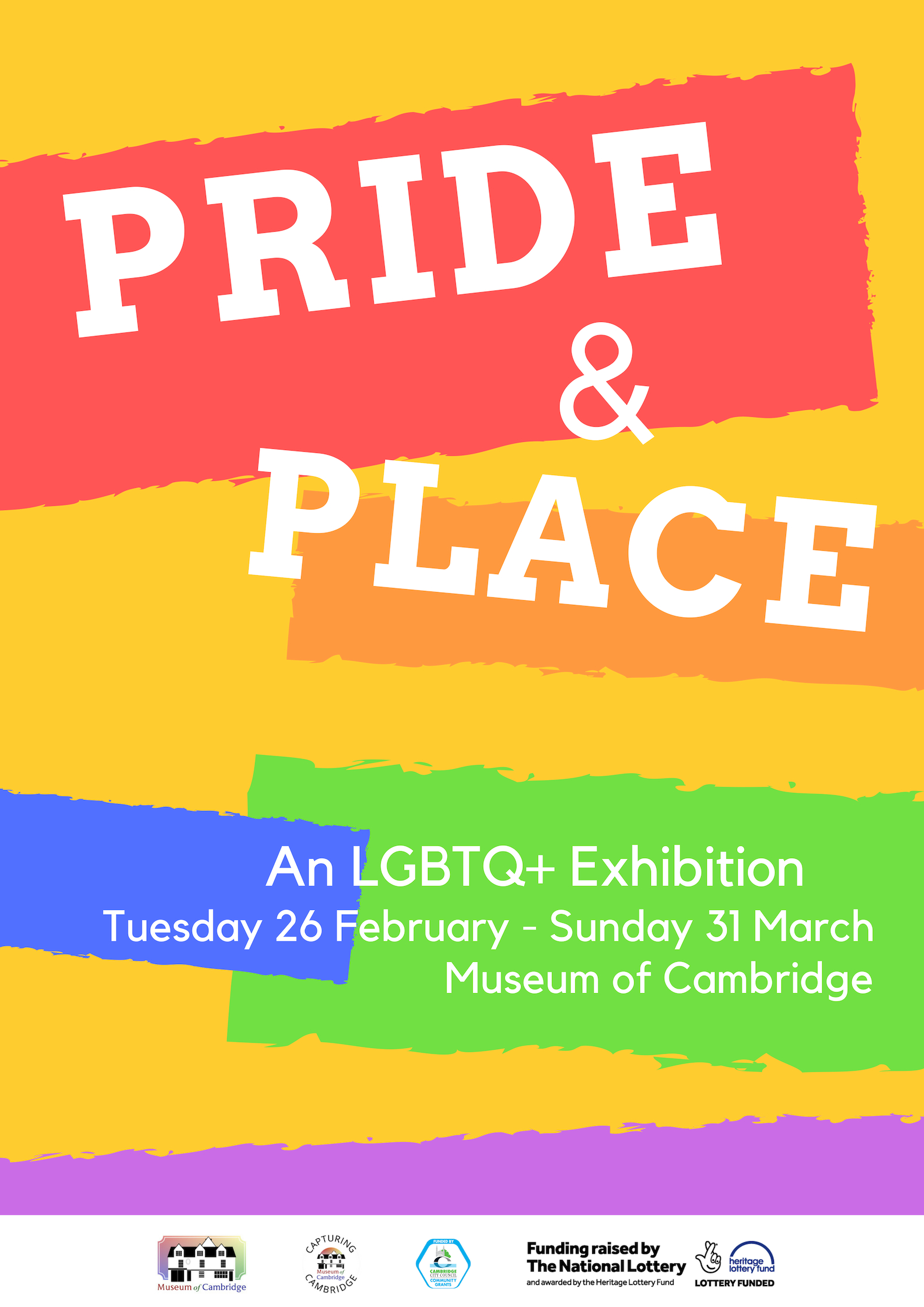 What is the Museum of Cambridge doing for LGBTQ+ History Month?
We're hosting a special exhibition curated by the local LGBTQ+ community about LGBTQ+ lives in the city throughout history.  
Exploring this year's theme of activism, and more broadly the subject of change, we'll be sharing personal experiences from those who have been involved in social movements as well as looking at the loss of LGBTQ+ spaces in the city over recent years.
Exhibition: Pride & Place: An LGBTQ+ Exhibition