Fruit Farming in the Cam Valley: Jonathan Spain speaks with The Museum of Cambridge
16 December 2021, 7:00 pm

-

8:15 pm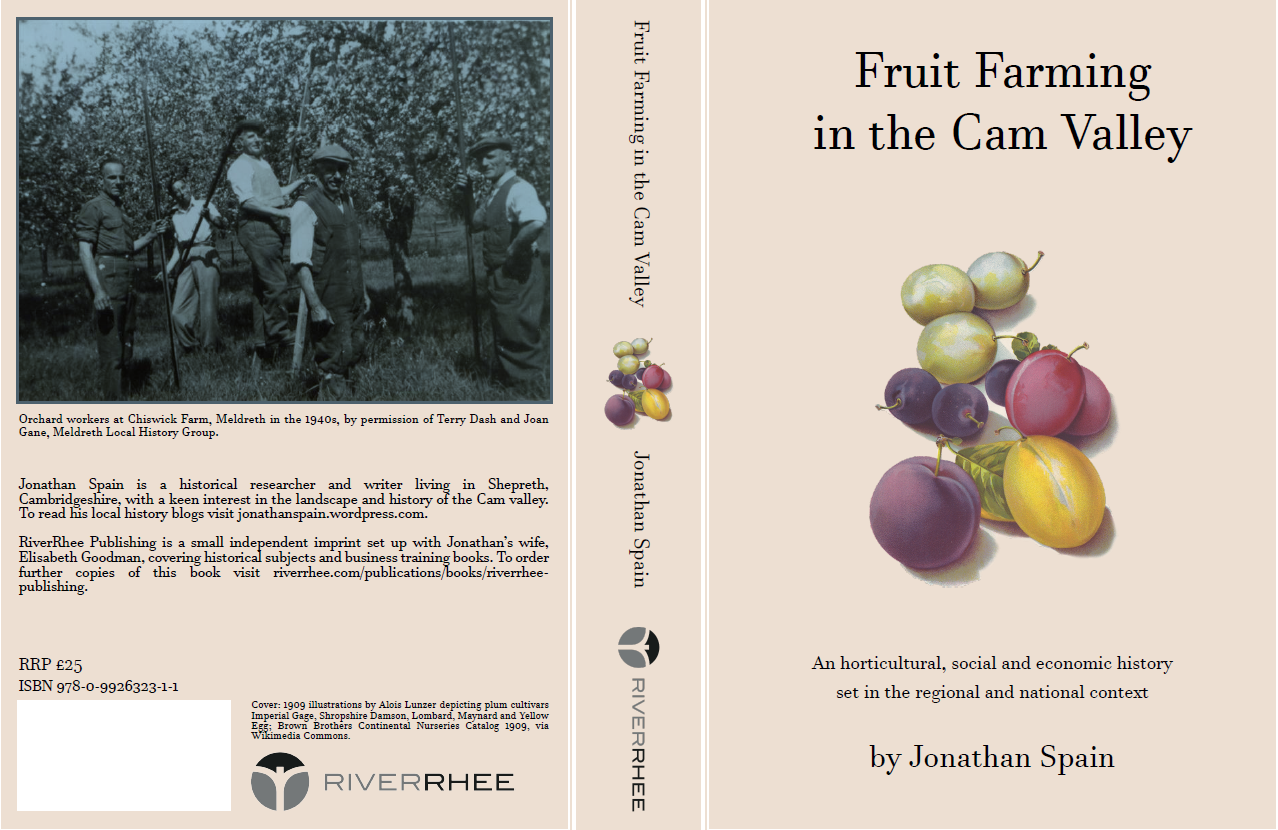 About the talk
Jonathan Spain will be speaking with the Museum about his book Fruit Farming in the Cam Valley [2021]. He will be looking at the history of the fruit industry in the Cam Valley, set in the wider regional and national contexts. He'll exploring the origins and commercial development of the fruits grown locally, in particular the Cambridge Gage, for which the Cam Valley was famous, but also other plums, apples, pears, cherries and soft fruits. He'll also take a look at the historical sources used in the book and consider the economic factors which brought about the rise and, ultimately, the fall of the industry.
About Jonathan:
After graduating from York University with First Class honours, Jonathan has worked in a wide range of history and archival jobs, including the Historical Manuscripts Commission (now part of the National Archives) and the MSS dept. of Cambridge University Library. He has also worked as a professional historical researcher on various projects and was a major contributor to the Oxford New DNB. He has published numerous articles on historical subjects and recently self-published Fruit Farming in the Cam Valley, an Horticultural, Social and Economic History set in the Wider Regional and National Context. The book includes maps and illustrations.
To order a copy of the book visit Jonathan's blogsite where he also shares local history articles.
About the event:
This talk is part of the Museum's 'Cambridge Talks' series. All proceeds from this event will go towards supporting the Museum of Cambridge.  
How to book:
Tickets are by donation. To book onto this event please visit our Eventbrite page and follow the prompts.
Fruit Farming in the Cam Valley: Jonathan Spain speaks with The Museum of Cambridge