Cambridge Talks: Cambridge 1888-1990, A Chronicle of an English University City
28 July 2021, 7:00 pm

-

8:15 pm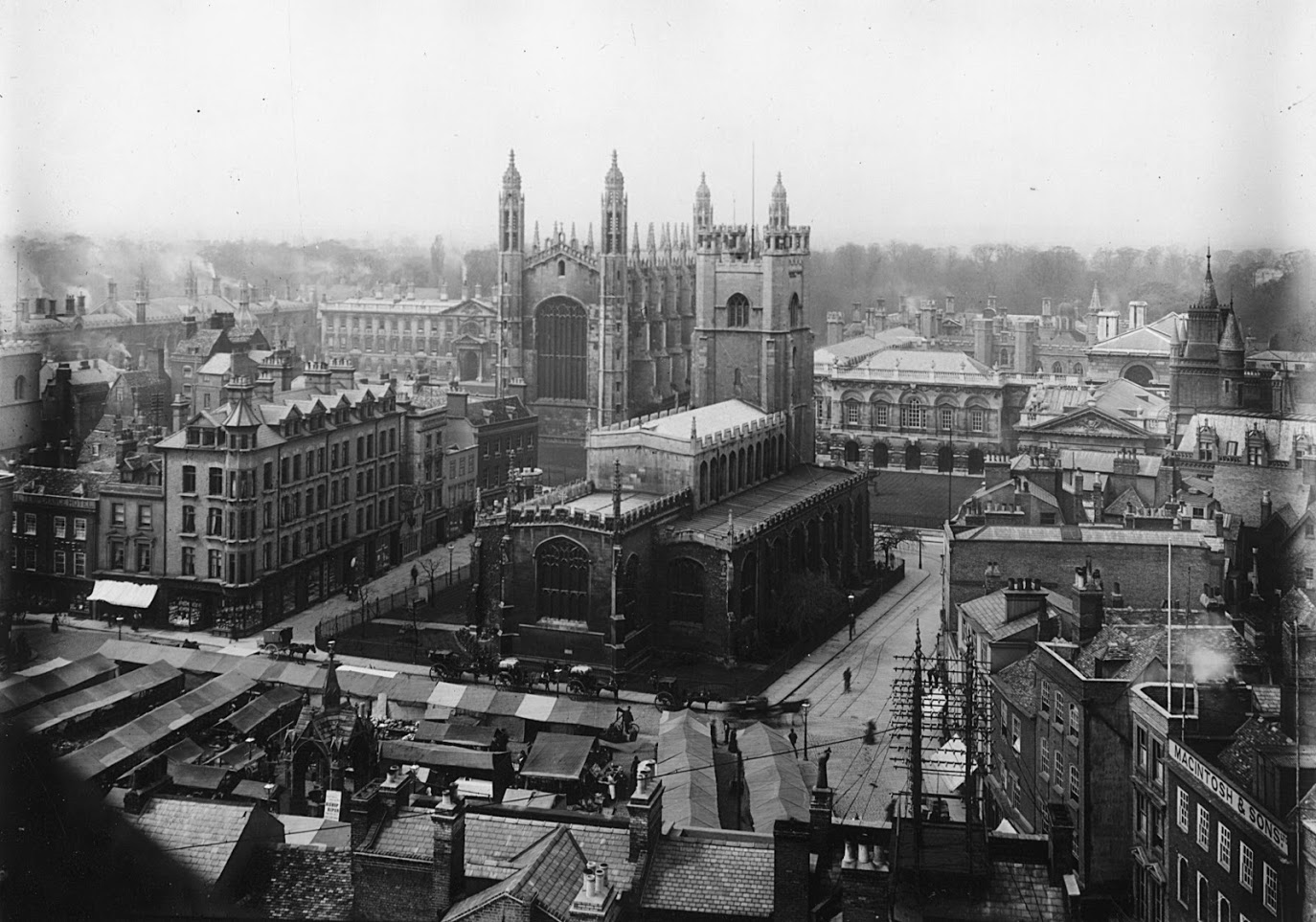 Join us for Cambridge Talks, a series of events raising funds for the Museum of Cambridge.
Join us as eminent local historian, Mike Petty takes us on a tour of his chronicle of Cambridge, 1888-1990, as reported in local newspapers.
To compile this chronicle, Mike read more than 100 years of Cambridge newspapers and noted 'significant' articles. These are summarised under 100 headings including museums, shops, pubs, military conflict, customs, street changes, theatre, music and religion.
As well as summaries of stories the Chronicle has links to photographs of the thousands of the actual articles as published in the newspapers.
It is a source from which people interested in any aspect of the city's history can find information not accessible elsewhere . In this talk, Mike will explore the story behind the creation of this chronicle, and some notable highlights from his research.
You can find the full chronicle here.
Mike Petty, MBE is an eminent local historian of the city of Cambridge and the surrounding area. Founder of the Cambridgeshire Collection, Mike has became the most widely acknowledged authority on Cambridge and the fenland, building up a unique knowledge of resources which he continues to share through regular lectures to groups and societies.
His wide experience in assisting thousands of enquirers for over 50 years and unrivalled knowledge of published material – books, newspapers, illustrations, maps etc – combine to provide a unique service for those investigating any aspect of the area, past or present. More details are contained on his website.
You can learn more about Cambridge's history from the comfort of your home by visiting Cambridgeshire History on your Computer: the Library on your Laptop and The Cambridgeshire Scrapbook which summarises thousands of articles on Cambridge's history. If you're a Facebook user, you can also join the Fenland History on Facebook group.
All proceeds from this event will go towards supporting the Museum of Cambridge. 
How to attend this talk
This talk will be held on Zoom. There is no need to download any software- you can access the talk via your usual internet browser from the comfort of your own home. 
Once you have purchased your ticket on Eventbrite you are officially signed up to the event and you will receive an automatic confirmation email from Eventbrite. See the Eventbrite link below.
On the day of the event, we will send you a 'Zoom Invite' with joining instructions which explains how to attend the talk. Do make sure you check your Junk Mail and Deleted Items, as this email can get lost.
If you have any concerns or questions about attending this event, or any access requirements that you would like to discuss, please email Annie on annie.davis@museumofcambridge or enquiries@museumofcambridge.org.uk. 
Cambridge Talks: Cambridge 1888-1990, A Chronicle of an English University City