'How To' Guide to House Histories
28 March 2021, 5:00 pm

-

6:15 pm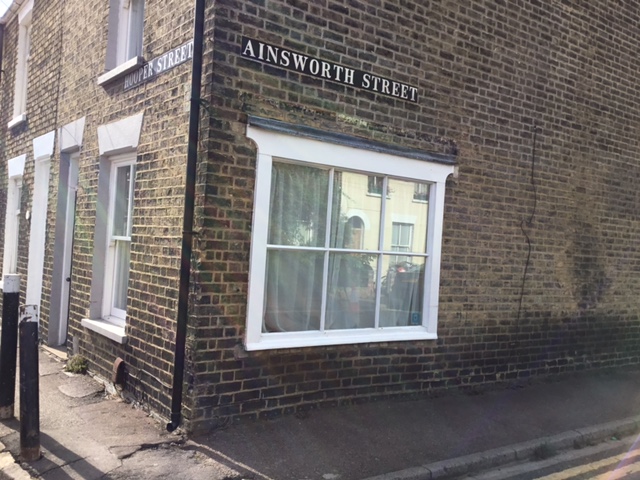 Join us to learn how to research your house history with public historian Helen Weinstein, followed by Q&A  hosted by Lucy Walker, Chair of Trustees, Museum of Cambridge.
Please join us for this talk as part of the Cambridge Festival where Helen Weinstein, Community Historian at IronWorks, will showcase sources from Sturton Town in Cambridge telling stories of working class residents from the Victorian Era onwards. 
In this illustrated talk Helen will be introducing a wide range of examples from the Sturton Town Area just off Mill Road in Cambridge, linking the stories of Resident Occupations in Victorian times to material objects in the Museum of Cambridge.
Helen will show participants how to find out about properties and the environment of Victorian Cambridge using well known sources like the 1891 census and the trade directories, sharing examples of the range of stories in newspaper and photography archives at the Cambridgeshire Collection.  Helen also has considerable experience of maps and manuscript sources, and will show histories revealed when you dig deeper into the Cambridgeshire Archives with fascinating stories about the allotments, commons and parks, public health and sanitation, pub and brewery licensing, workhouse and charitable committees to illuminate the hidden histories of individual Victorian streets and their residents.
Q&A The talk will be hosted by Lucy Walker, Chair of Trustees at the Museum of Cambridge; and Helen & Lucy invite you to ask questions in response to the talk, as well as to share photos, objects or paperwork you've found associated with your own house history!
This event partners the Museum of Cambridge where Helen Weinstein has co-curated an Exhibition called "Forge" alongside local residents in Sturton Town and Artist in Resident at IronWorks, Hilary Cox Condron; which we invite Cambridge Residents to view online at our exhibition website here. 
You can learn more about Cambridge Festival here.
Donations
The Museum of Cambridge is in need of your help. This event is free to attend, but we'd be so grateful if you can offer a donation of any size to support us to secure our future. Once you have secured your ticket via Eventbrite, you can donate to the museum here.
'How To' Guide to House Histories