Banners celebrating women's rights now in display in the heart of Cambridge
Following an initiative by the Museum of Cambridge a number of groups set out to celebrate the centenary of women getting the vote by making contemporary Suffrage Banners. They are now on show at Mandela House on Regent Street where most of them are hung to face the street for public view.
The 'Man and Woman: Votes for Both' banner was made for the Museum's reading of the 1911 Suffrage play by Mary Ward, a local Cambridge academic and ardent suffragist. It recycles a 19th century quilt which was itself recycled in the 20th century; only the fabric for the appliqué lettering is new.
If you get the chance to check it out, why not tell us what you think? Tweet us at @museumcamb or visit our Facebook page and leave a comment. Photo credit to our team of volunteer photographers.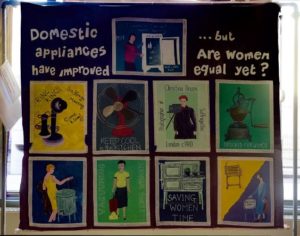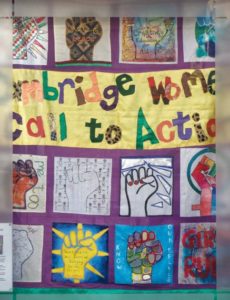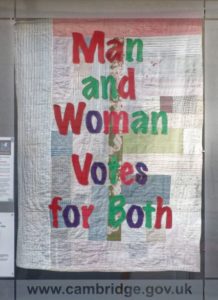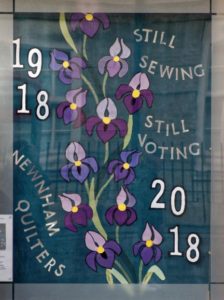 Suffrage banners on show at Mandela House