Museums and heritage organisations like the Museum of Cambridge have always relied on fundraising. After all, it was the generosity of the people of Cambridge that made it possible to set up the Museum in the first place, back in 1936. Below is a photograph of the original founders of the Museum, known then as the Cambridge and County Folk Museum.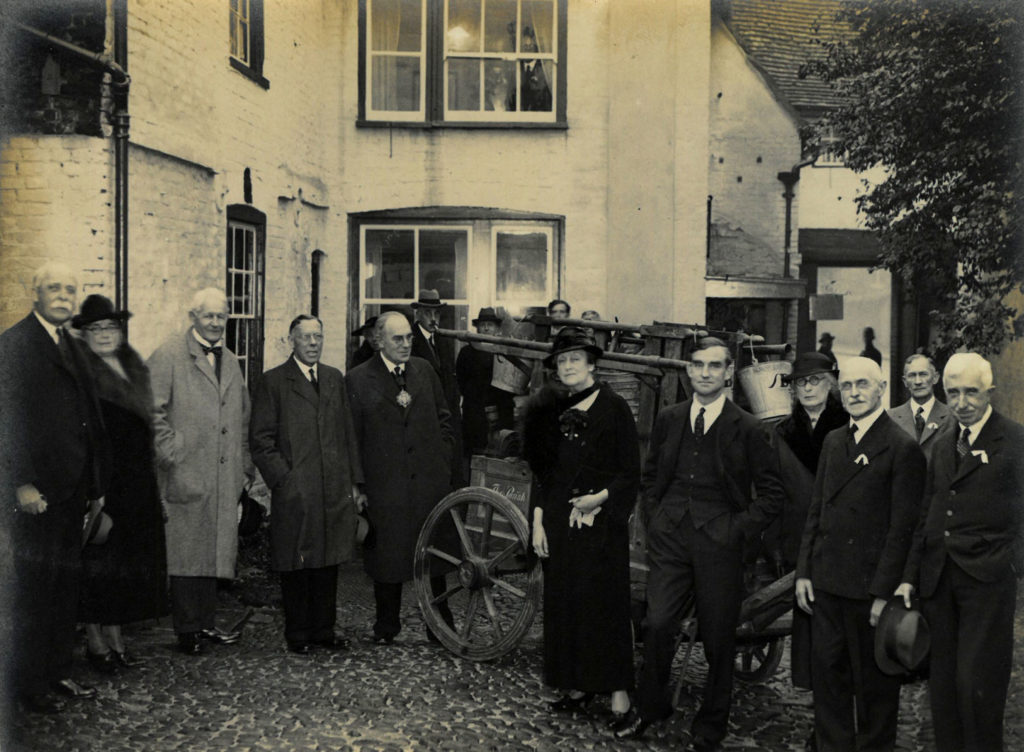 However, the financial challenge posed by the Covid-19 pandemic has been unprecedented. The Museum has been forced to close for the vast majority of the last year. In response, we've launched a fundraising campaign aiming to make up the shortfall and make sure the Museum doesn't have to shut for good.
This is the first time we've mounted a fundraising campaign like this and it's fair to say we weren't sure at the outset what sort of response we might get. Times are tough now for just about everyone and the Museum is one good cause among many.
So we've been really encouraged by the response we've had so far, with literally hundreds of donations coming in to help the Museum. We're all hugely grateful for your support over the last few months.
We've now raised not far short of £30,000, of our original £50,000 target, and we'd like to say a huge 'thank you' to everyone who has supported us.
Of course there's still quite a way to go – and the target is a moving one. When we started the fundraising campaign, back in November, we thought there was a chance we could open in March or April. We now know that it won't be until mid-May, and perhaps later still. When we do re-open, we know that international tourism will be much lower this year, meaning we won't have as many visitors as we might expect in a normal year. So the financial pressure won't be eased until late 2021 or even 2022. This means it's still too early to stop fundraising. In fact, we're stepping things up – quite literally.
A few of our more intrepid trustees, led by Sally Page – and inspired by Cambridge's very own 'long-distance champion of the world', Charles Rowell – are planning to run 85k this month to mark the Museum's 85th anniversary and raise more funds. You can find out more and support their long-distance efforts (rather them than me, frankly!) on Sally's 'Miles for our Museum' GoFundMe.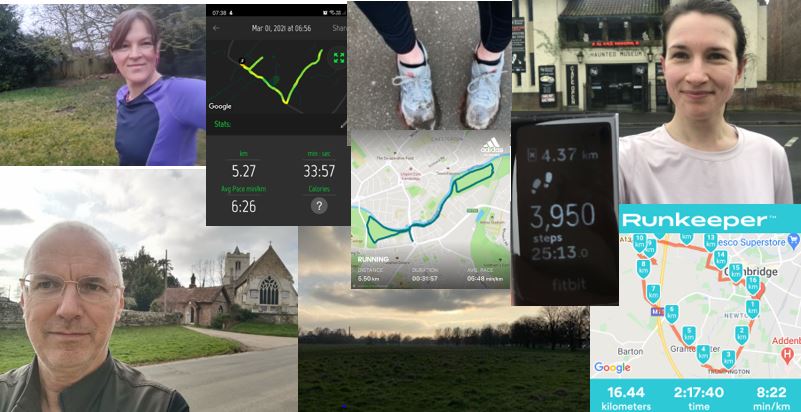 Every pound we raise – every pound you generously donate – puts us in a stronger position, however the pandemic plays out. And once we've covered the unavoidable costs of keeping the Museum open, every pound adds to our ability to care for our collections, work with community groups, put on new and exciting exhibitions, and make sure that the extraordinary everyday stories of the Cambridge of yesterday and today can still be told tomorrow.
#YourMuseumNeedsYou! An Update From the Fundraising Team