As we look forward to our packed Summer schedule of events starting with Arbury Carnival and Abbey People Big lunch in just a couple of weeks, here is a speak peak of the best bits of coming to these glorious events.
We interviewed our wonderful volunteer Diana. She volunteered at these events last Summer and has picked out the best bits to share with us.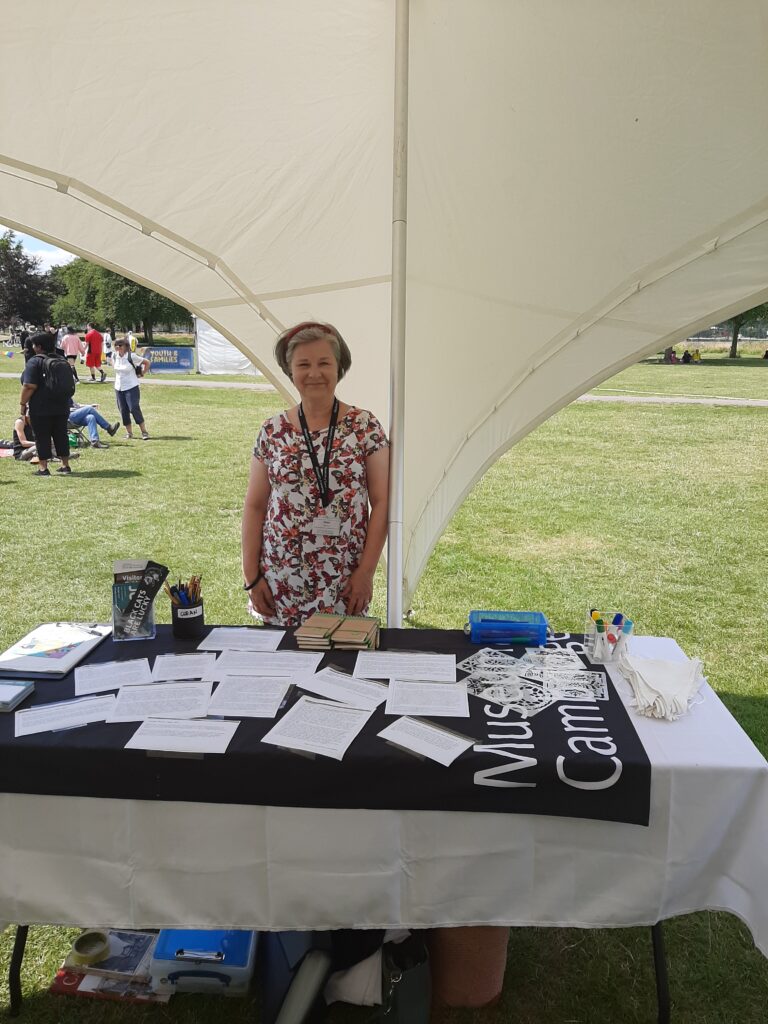 Thank you Diana!
What do you enjoy most about coming out to Fairs with the Museum?
Besides meeting a wide range of new people it's nice to have the chance to chat to the staff involved (mostly Sophie!) without feeling you are interrupting their schedule. Also it has taken me to a couple of events that were new to me, so it's always a learning experience.
What is your favourite memory from events volunteering at the fairs?
Seeing people of all ages get creative making bunting etc. Craft activities are a great conversation starter and the informality encourages participation and brings out good stories.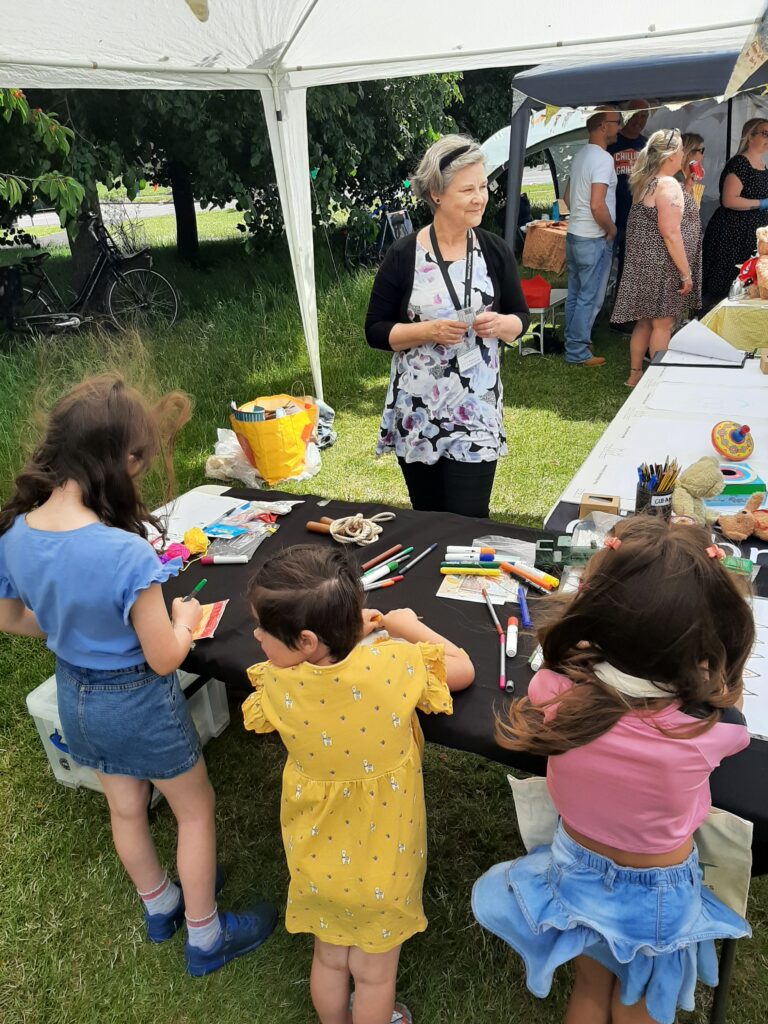 How is volunteering at these events different to your other volunteer roles at the Museum?
Often you are meeting people who are completely new to – perhaps even unaware of – MoC, so the approach differs: the "audience" isn't self-selecting in the way that visitors are who have chosen to visit. You get a whole range of ages and backgrounds and it's enlightening to chat and get their feedback.
Which was your favourite place to go with the Museum and why?
I enjoyed the Pride event especially because it was so warm and friendly. I think it really showed Cambridge at its best and there were some amazing events and costumes on display. I don't normally wear rainbow stripes on my face but it seemed quite natural that day!
Finally would you recommend events volunteering with the Museum and why?
Certainly – I've enjoyed all the events I have attended – even in winter! You meet lots of interesting people, it's very relaxed and the timing is always flexible, so you have the opportunity to put yourself in the shoes of the visitors and look round yourself – I've found doing that in a MoC lanyard draws out useful conversations too. It's always satisfying to spread the word about this wonderful museum and it has become a habit at other events now!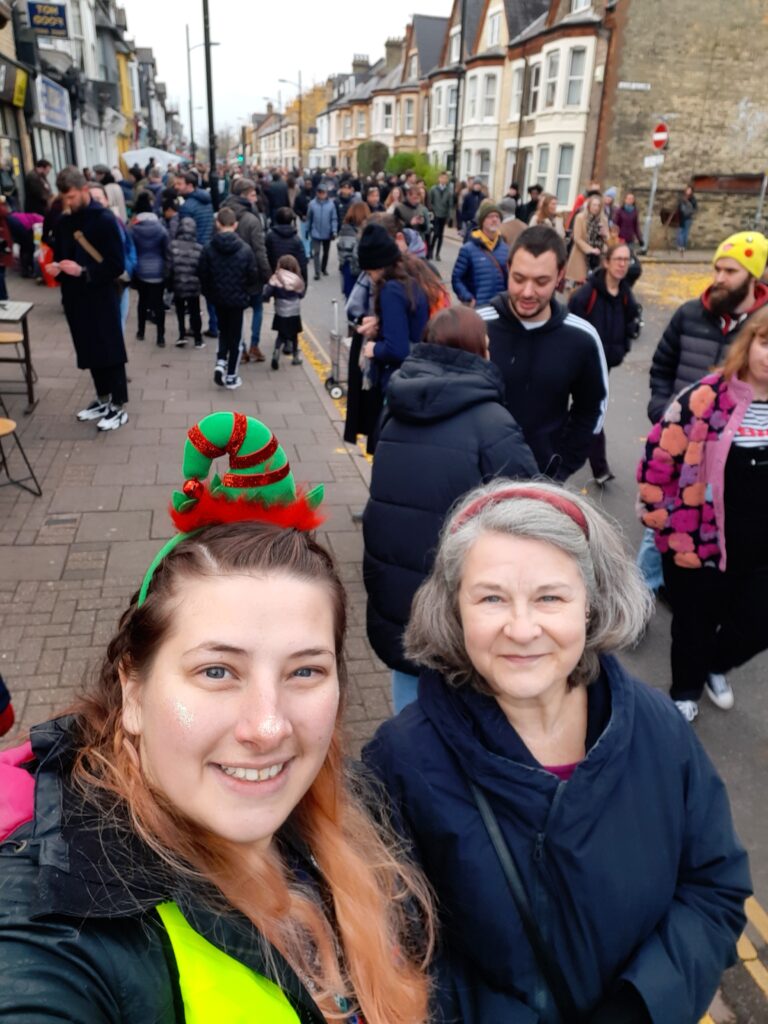 The Museum wouldn't survive without it's wonderful and dedicated team of volunteers like Diana. Volunteers at the Museum of Cambridge do lots of different things. We are always recruiting for people to join our friendly 'Front of House' team. Greeting visitors, learning skills and sharing a love of Cambridge. Opportunities also exist with family programming, digital archiving and more. Check out Opportunities – The Museum of Cambridge for current vacancies information.
Events Volunteer Interview