For much of the 20th century the Cambridge firm of Chivers and Sons was Great Britain's leading manufacturer of preserves, jams and and jellies.
Friend of the Museum Carolyn Ferguson tells the story of a local firm that became an international success selling very British breakfast and teatime favourites.
The Chivers family of Cambridgeshire had been long-established in the village of Cottenham, but in the early 19th century, John Chivers, his brother, sister and three sons Philip, Stephen and Thomas moved to the village of Histon and opened a market garden and set up business growing and selling fruit and vegetables.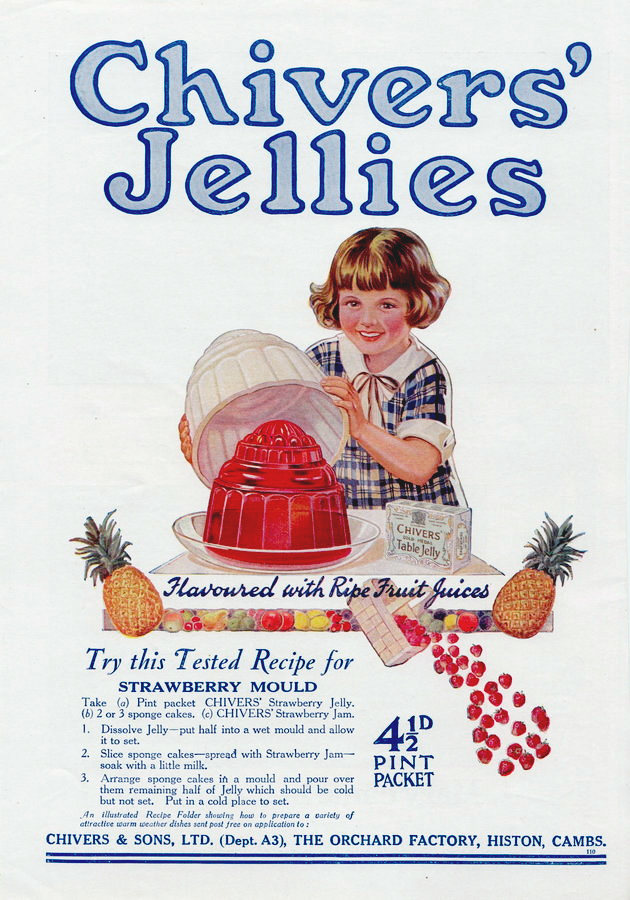 Realising the potential business opportunities of nearby Histon railway station, Stephen purchased a local orchard in 1850, which became the foundation of a thriving fruit production and distribution business. On the back of a good summer and a bumper harvest in 1873 the family made their first soft fruit jam, the success of which led to the opening of the Victoria Works, a dedicated jam factory in Histon, within two years.
Adding marmalade to their range allowed Chivers and Son to change from seasonal to a year-round production and permanent employment for their workers, which in turn allowed for expansion. A clear dessert jelly followed in 1889, along with lemonade mincemeat and custard powder.
The preserves were originally sold in stone jars, with glass introduced in 1885. A decade later and Chivers were selling canned products and, by 1900, the company had become a world leader in preserve production. The Histon factory made its own cans and also contained a sawmill, blacksmiths, coopers, carpenters, paint shop, builders and basket makers. Between 1885 and 1901 the workforce increased from 150 to 1000 employees.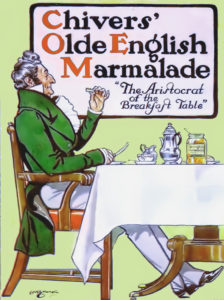 By 1918, Chivers and Sons had re-focussed their efforts upon arable and livestock farming. The jam factories become a secondary enterprise but continued to expand. By the beginning of World War II, the company had additional factories in Montrose, Newry and Huntingdon and employed over 3000 people – 2200 of whom were in Histon. The company found further fame in its blackcurrant purée following Mamie Olliver's research on the benefits of vitamin C in the 1940s.
Post war, declining sales meant that Chivers lost their market leadership and a failure to embrace modern machinery and technology caused further decline. By 1959 the workforce had halved. In the following years the company experienced a period of mixed fortune. The company was purchased by Schweppes then returned to family management before being sold to Premier Foods. In 2011 the Chivers brand was sold to the Boyne Valley Group who still make a range of preserves under the Chivers name.
The Histon factory was later sold to the Hain Daniels Group, the UK arm of the Hain Celestial, who trade a number of familiar British table brands such as Frank Cooper's Marmalade, Hartley's Jam, Roses Marmalade and Gales Honey.
For Jams and Jellies, Choose Chivers!