Our Collections Officer shares the Ideas Behind the Museum's New Exhibition
The idea behind this exhibition began back in March, during a Collections Team Zoom meeting, where we started to reflect on the process of writing museum labels. We talked about what content should go into labels and started to question whether there are other ways of writing them to engage visitors. For example, must a museum label only contain facts? And if so, which facts? Can labels ever truly be objective? Should labels explain why the objects were chosen for display? This questioning ultimately led us to thinking: why not continue this conversation through an exhibition, where we ask visitors their thoughts by presenting different styles of labels? They could then vote on those styles!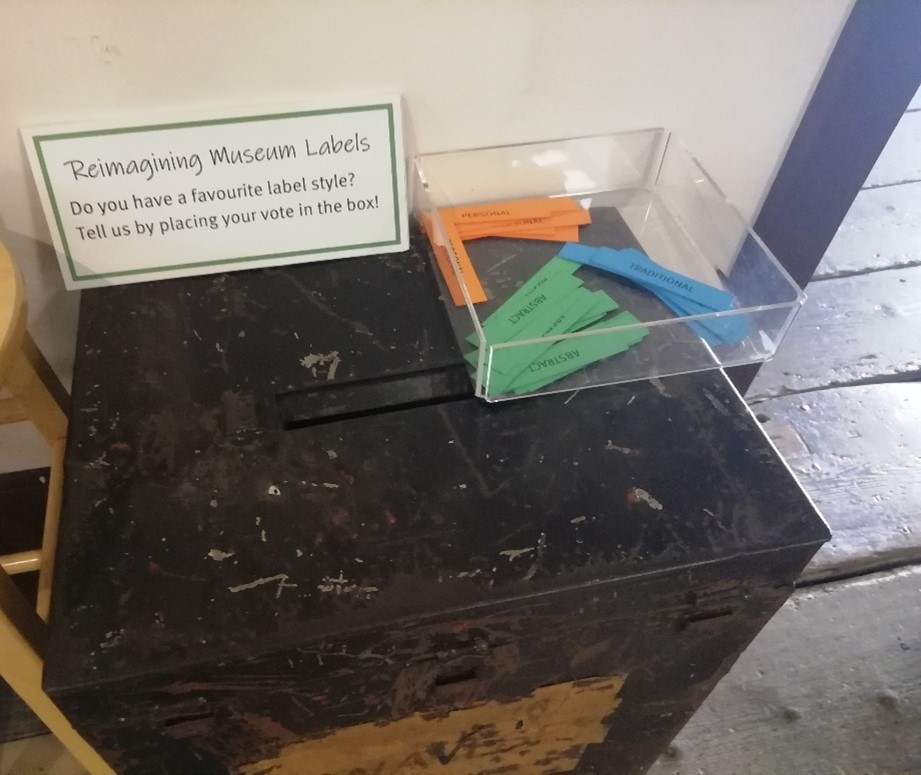 Taking the lead on co-ordinating the exhibition, I reflected on the team's conversation. The first decision to make was how many styles of labels to include and what the styles should be. This was a hard process as there are so many styles to try but, in the end, it came down to three styles, which we have titled traditional, personal, and abstract.
Traditional
The traditional label was an easy style to pick, as it offers the customary information with dates, as well as a general object description. Plus, it can act as a point of comparison and discussion for the new styles. We also can't rule out that this still might be the most popular way to present objects.
Personal
The aim of the personal label is to give the visitor an insight into how someone else has engaged with the object. For example, this label could explain why it was chosen for display or the label writer's thoughts and feelings around the object. This is an attempt at a more transparent way of interpreting objects, showing how we all interact with objects and their stories differently and it perhaps prompts the visitor to think about how the object makes them feel.
Abstract
The abstract label is an opportunity to really think outside the box when interpreting an object, so it could be anything from an imagined letter to posing open questions about the object. Labels have a word count, so this is a chance to create something more thought provoking in a limited space.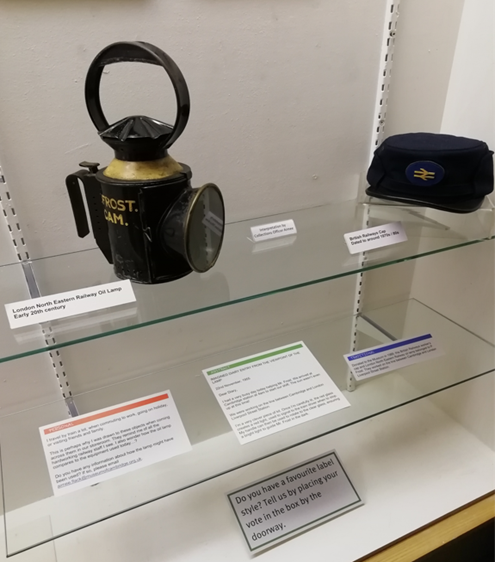 Once the styles were decided, the Collections Team were invited to take part in curating the exhibition, by each choosing an object and writing labels based on the three different styles. Four members of the team were up for the challenge and of course I couldn't resist taking part as well.
Excitingly, some of the objects were picked from our behind-the-scenes storeroom and have not been on display for a while or have never even been put on display before! We will be sharing more about how some of the objects were chosen and interpreted in future blog posts.
The exhibition is now on display at the Museum of Cambridge until 8th August. Come and vote for your favourite style of label!
This post was written by Aimee F, Collections Officer at the Museum of Cambridge.
Reimagining Museum Labels: The Idea Behind the Exhibition