The Museum of Cambridge is delighted to announce it has been selected by the prestigious Foyle Foundation as the recipient of a £25,000 grant in 2023.  This grant will support the vital care and conservation of our collection, including the recruitment of a one-year Collections Officer post.
We are unique as a centre for local, social history – caring for a collection of over 40,000 everyday objects which evoke the diverse daily lives of those living in this region over the last 300 years.
The Museum does this both through the preservation of the exquisite Grade II listed former inn in which we are housed and through its custodianship of our large collection of objects representing Cambridgeshire's history.
The Museum's Strategic Plan notes:
'In a city rich with museums full of priceless art and artefacts from around the world, the Museum of Cambridge is distinctive as a place for a very different kind of history: the stories of the inhabitants of Cambridge and the surrounding areas that might otherwise be overlooked, silenced or forgotten.'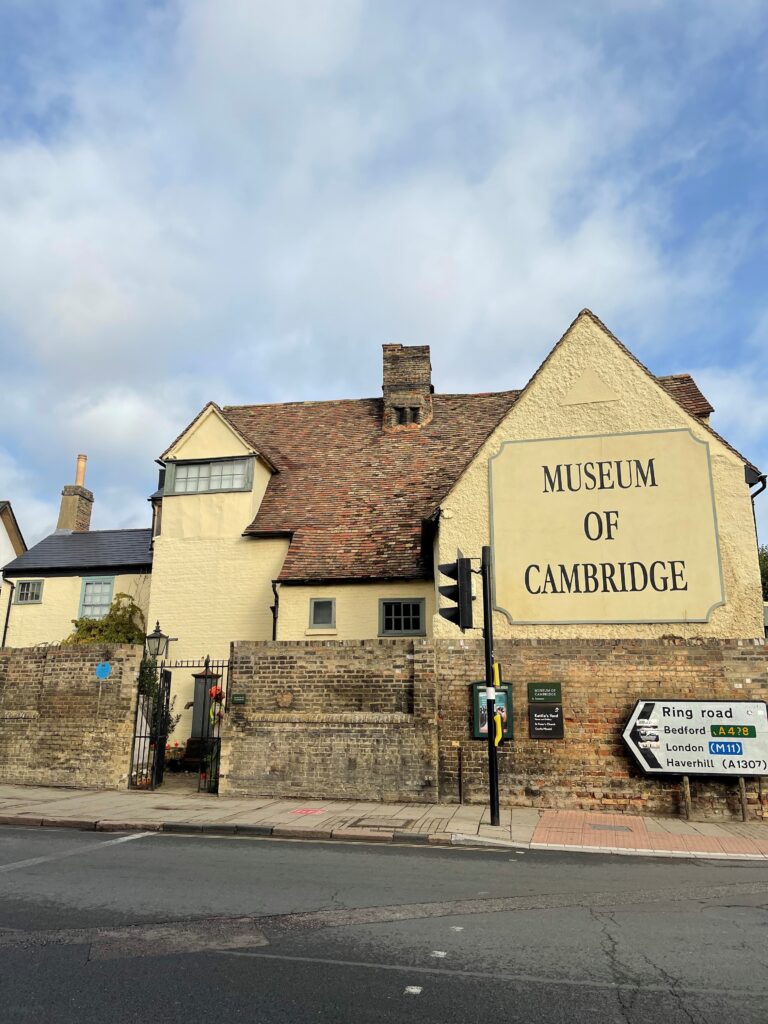 The Foyle Foundation is an independent grant making Trust supporting UK charities which, since its formation in 2001, has become a major funder of the Arts and Learning.  The Foundation also operates a community small grants programme and a national school library improvement scheme.
This generous grant will allow the Museum to dramatically expand and professionalise the care of the collection. The Collections Officer will be engaging wider audiences in their collection through expanding volunteering opportunities, encouraging the people of Cambridgeshire to get involved in the care of their local heritage.
The Museum is pleased to be working with the Foyle Foundation. The Museum hopes this grant is the start of a successful ongoing relationship with the Foundation.  
Annie Davis, Development Manager with Additional Responsibilities, Museum of Cambridge, said:
"This important investment in the care of our collection will enable the Museum to preserve and share the stories behind our brilliant objects with the people of Cambridgeshire. We believe that everyone deserves the chance to explore our shared local history – from witches' bottles to the hat-makers' tools to the moles' paws – and everything in between. Sincere thanks to The Foyle Foundation for their generosity in providing this substantial grant.'
Alex Smaridge, Engagement Manager, said:
'We are delighted to have received this generous grant from the Foyle Foundation. The grant will provide much-needed investment into the care of over 40,000 objects representing Cambridgeshire's heritage, which will include the expansion of our team of collections volunteers and improvements in the way we store our collections objects.'
For individuals or organisations wishing to support the Museum there are lots of different ways:
Tell your friends and family about it.
Make a donation.
Write a nice review of your visit on tripadvisor.

Museum of Cambridge Receives Major Grant to Care for 40,000 Objects