Volunteers at the Museum of Cambridge are a vital part of the work that we do. We wouldn't be able to function without the hard work and dedication of our volunteers. They bring a wealth of skills and knowledge to the museum and most importantly they bring enthusiasm to everything they do here. An enthusiasm they spread to all our wonderful visitors.
Today we hear from one of those volunteers.
Volunteer experience
Our volunteer experience can be so varied and multi-faceted people from all walks of life have different reasons for giving their time and energy to help The Museum open its doors to the public. Alex has volunteered with us for 6 months now, he has taken on many responsibilities since being with us, including testing the fire alarms and welcoming visitors from our front desk. He is very keen to share his favourite things to do as part of his volunteering journey with others who might be inspired to get involved and know the wide range of experience you can have and how helpful volunteering can be.
what is your favourite part of volunteering?
Testing the Fire alarm every week!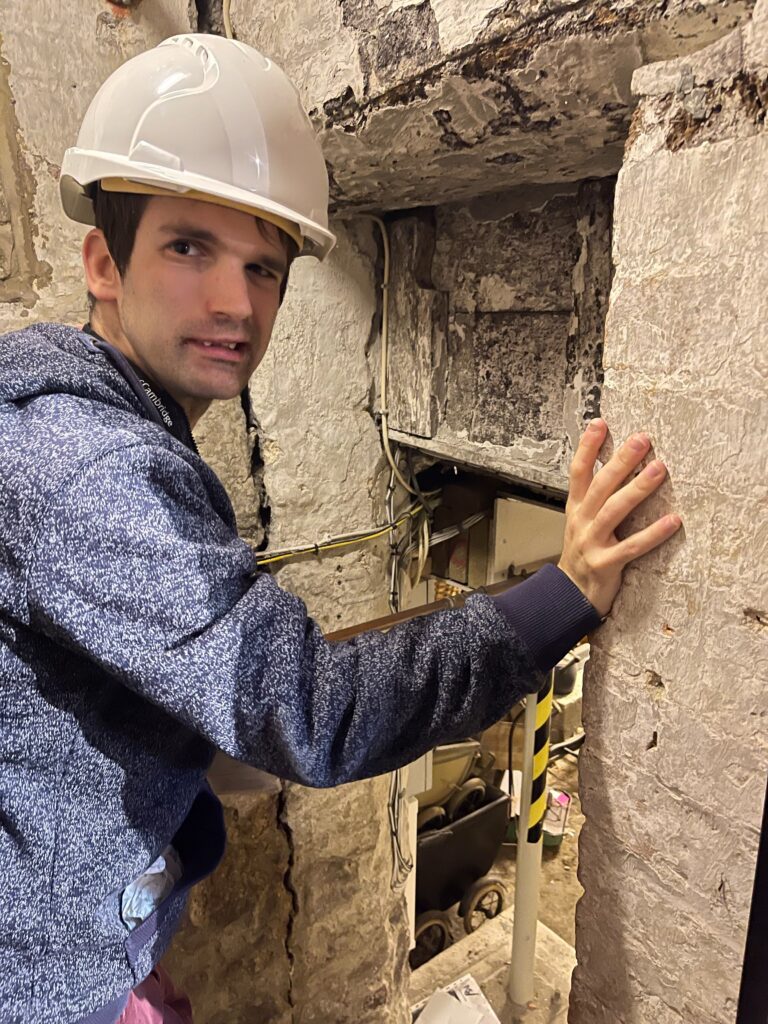 Why is that?
I am very proud of myself for stepping in and helping to test the fire alarm and I put a lot of effort into it. I am grateful that I can test the fire alarm and it gives Alex (the manager) a chance to do things in the office without putting her under pressure!!
What else made you want to volunteer with us?
I enjoy making new friends, I get on well with people. I enjoy doing new things and helping people.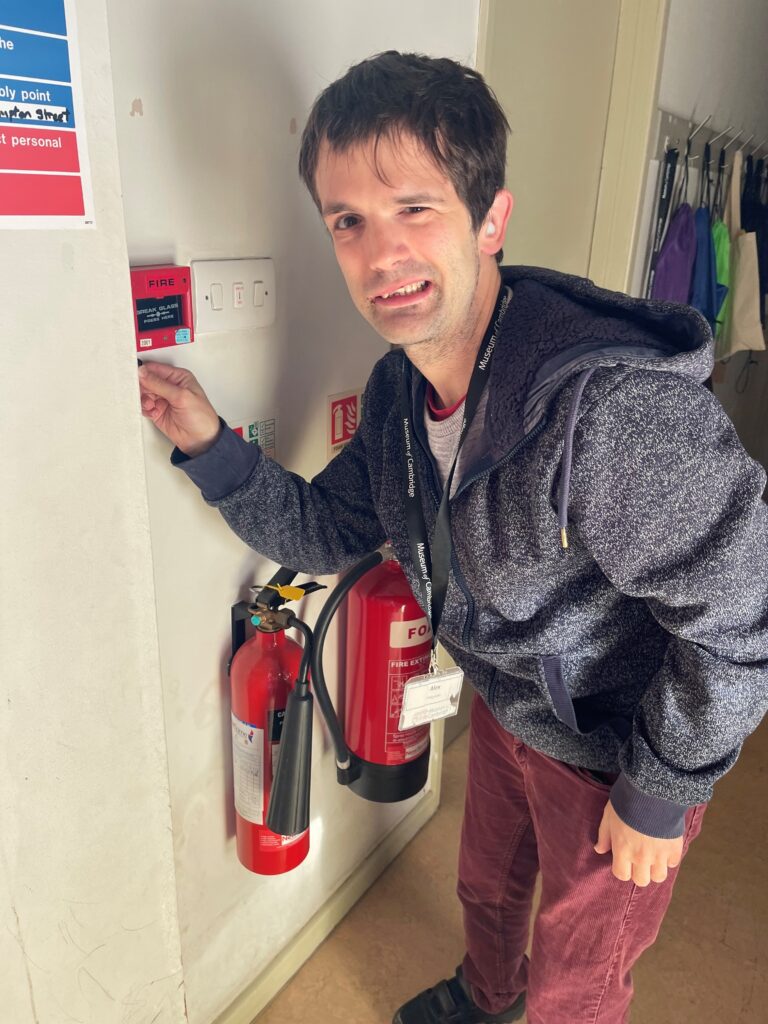 We are currently recruiting for Volunteers to join our Front of House Team. If you are interested in talking with visitors, passionate about Cambridge, or want to build up your customer service experience, then this role is the one for you. For more information about the role, what's involved and what you get out of it, check out our role profile and submit and application.
If you have any questions about the role, please give us a call on 01223 355159, or send us an email volunteer@museumofcambridge.org.uk