Sophie Casford our Engagement Officer has been with the Museum for nearly a year. Before she gets super busy with a jam-packed Summer of glorious events she shares the joys and achievements of her role to date!
This year has been successful in so many ways for the Museum, myself and the community that we serve. The Museum of Cambridge was created as a space to remember the history of the people of Cambridge and as such is a space that has been part of the community of Cambridge for over 80 years. As such it is a huge privilege for me to extend this legacy through being able to bring the museum to life for just under 1500 people this past year with Museum on a Bike, Little Feet, Big Impressions and so much more!,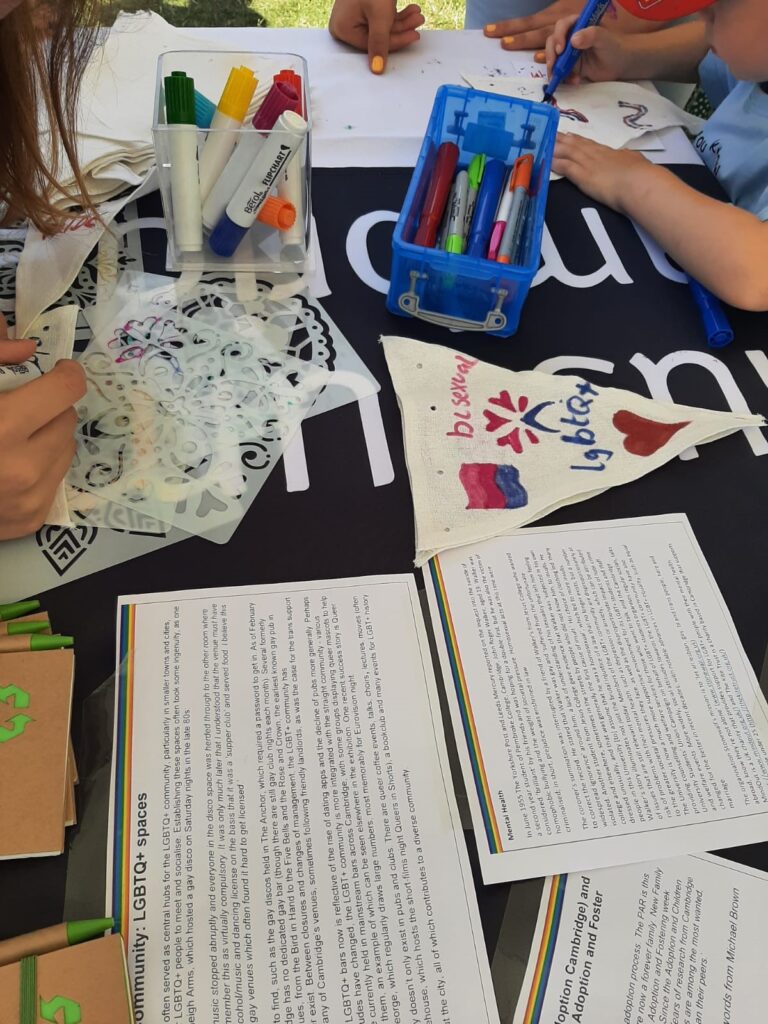 Little Feet, Big Impressions is a bi-weekly activity morning/playgroup for under 5s and family, this has been a widely popular group with many returning families. Where we can sit down with Tea, Coffee and biscuits and engage the children in creative arts and crafts and play with a mix of modern and older toys. We have had so many positive comments about this such as:
" Where do you get these from? I've never seen my son engaged for so long, and he has been doing this for over 15 minute now!"
"We love coming here its so nice that you have this space and the children can get creative"
 " The pool outside (water painting activity) is a really nice idea in this heat"
"can you look after this while we're here?" – child who loved his crafting activity
We have also successfully run holiday sessions for families during school holidays with arts and crafts, storytelling and trails that have been very successful in bringing to life the stories from the museum. These activities connects young families to the Museum collection and their community and makes the Museum a space that is open and accessible to them.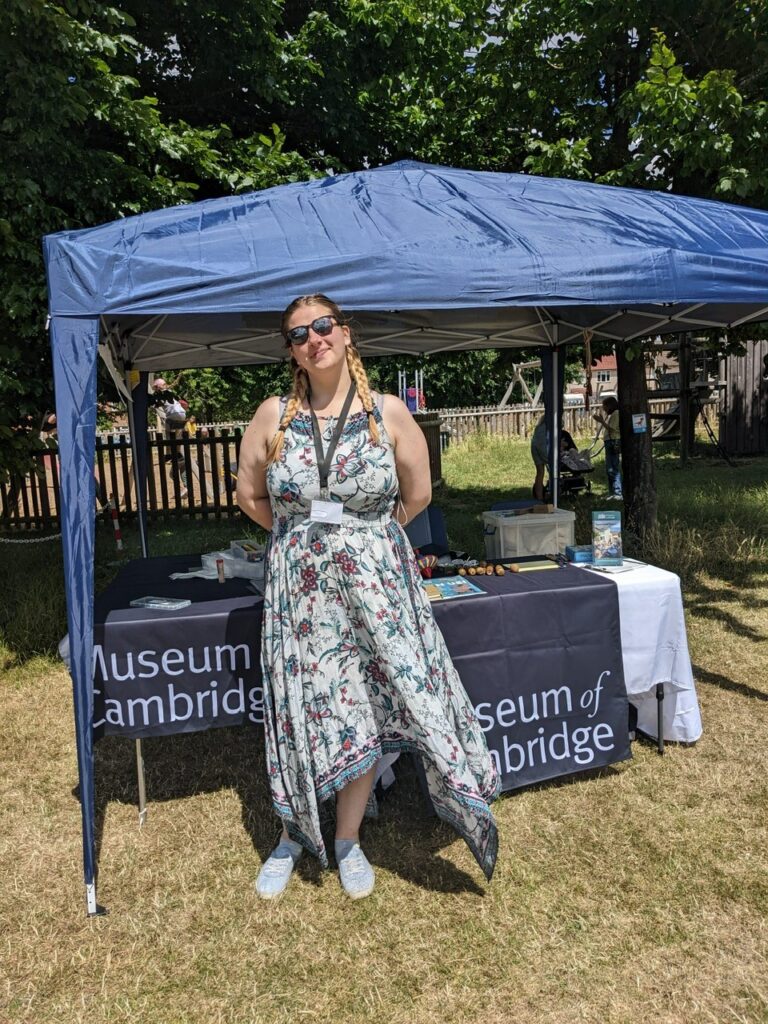 The Exhibit exploring childhood and community has also been a great success for me personally as it is my first public exhibit about something I have a lot of experience in. my favourite piece from this exhibit is the pipe that is carved to resemble a person in profile that has been made by a 10 year old apprentice, not only is this a fantastic example of children through time learning, being creative and the change in spaces we hold from them now in comparison to over 1 hundred years ago. It is also lovely to see a piece that is obviously someone in athe process of learning how to carve pipes as intricately as the ones in our collection in the snug downstairs. Pop in and see both!
Progress made: then to now. Starting as a volunteer and moving in to this role has been incredibly rewarding as I can act on the plans I was dreaming about 2 years ago, I have met and interacted with thousands of Cantabrigians and spread all the wonderful stories from the Museum that I am so passionate about. We have also been part of 2 nationwide Museum programs in the past year.
We are currently involved with TheWildEscape which is a program run by the Art_Fund that 100s of Museums across the UK are involved in. We have welcomed 450 people through the Museum and 50 more people at our onsite events. This program encourages visitors to find Nature in Museums collections and think about our own local wildlife populations and how we can help. This is all on the lead up to Earth day on the 22nd April where thousands of pieces of art from children will be put in an online exhibit for everyone to see.