My name is Beau, and I am over the moon to join the wonderful team at the Museum of Cambridge as their shiny new Collections Officer! Prior to arriving at the Museum of Cambridge I was completing a year-long museum traineeship at Norfolk Museum Service where I was trained in conservation, collections management, learning and engagement, curation, communications, and marketing. As well as this I have volunteered in various places such as Queer Norfolk, a grassroots volunteer-led project, and Norwich Printmaking Museum where I have devoted time to collections and engagement projects. Breaking into the museum sector is a difficult path many will know well, and I couldn't be more pleased to have begun my museum journey in the wonderfully unique building of the Museum of Cambridge.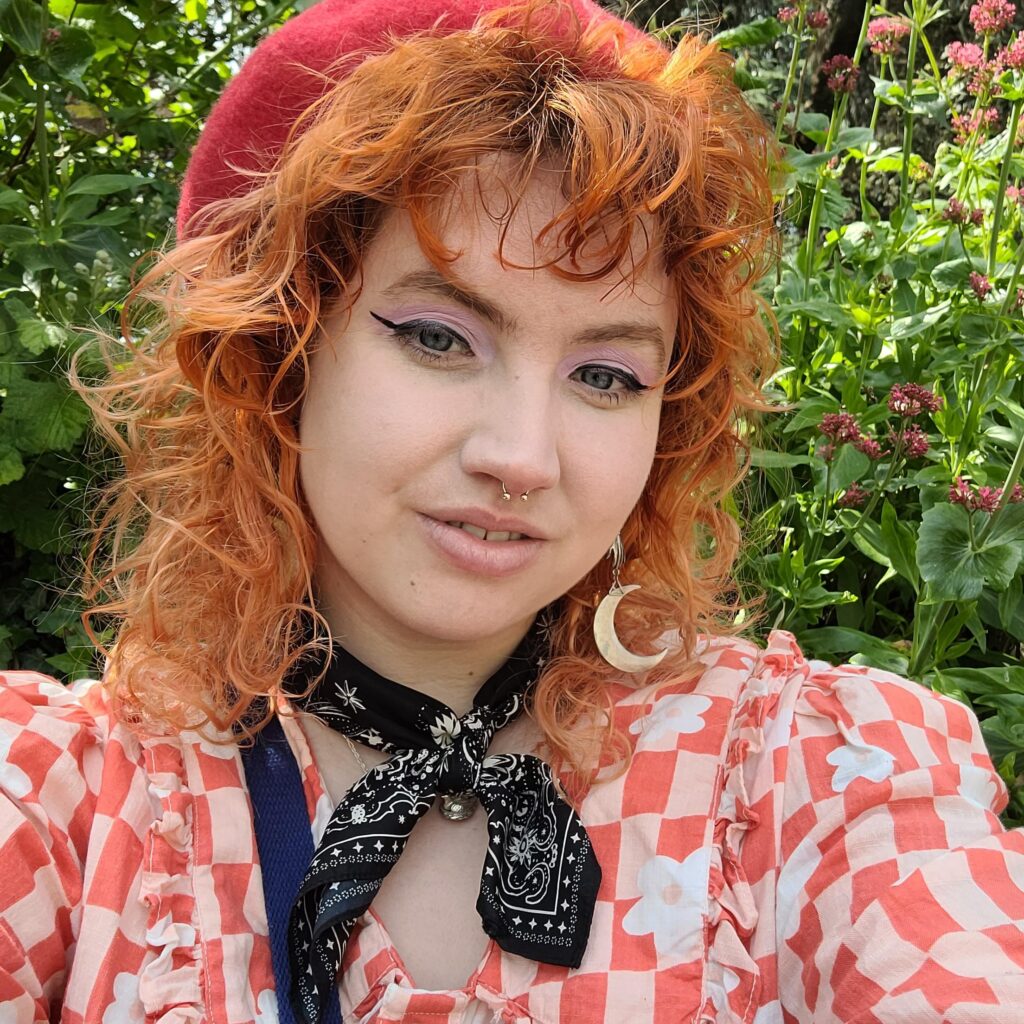 As Collections Officer I will be developing and carrying out collections care work to enable greater access to our amazing collection of 40,000 social history objects. I'm also lucky enough to be part of the engagement team, meaning I will be helping to make the Museums' collections and stories more accessible to the people of Cambridge and the county through in person and online engagement. One of the most exciting parts of the role for me is bringing together a team of collections volunteers who will help me conduct an on-display audit of objects. This project will involve going through each of the rooms at the museum and documenting, conserving, and in some cases photographing objects to ensure the best care possible for our collections and a greater opportunity for engaging the wider public with them.
In my first month in my role as Collections Officer I have taken on the immense task of getting to know the collection! Alongside the objects that are on display to the public, we have several spaces within the museum including attics, stores, and offices that are bursting with gorgeous collections. As Collections Officer, I want to get familiar with the types of objects we hold so I can understand more about the histories and have a clear understanding on what collections should be prioritised for documentation and conservation.
I have a HUGE personal interest in folklore, and discovering a whole collection within one of our spaces devoted to folklore objects was enough to make my heart soar! One of the objects I loved was two furcula chicken bones, mounted delicately onto a piece of wood. Or as you and I might know them better as, wish bones. Typically to make a wish on the wish bone, you would get the furcula of a chicken, turkey, or duck, wait for it to try and become brittle, then two people would hook their pinkies around either end and pull. Whichever lucky individual was left with the larger side, their wish was destined to become true! Legend has it that the superstition of wish bones began through the Romans. As chickens were scarce, so were the wishes which came with the wishbone. It is also quite common to find people wearing a wishbone as jewellery or carrying them as good luck charms, like one would perhaps keep hold of a rabbit's foot or four-leaf clover.
The wonderful thing about objects within the Museum of Cambridge, is many are items people may see as trash, one use, or ordinary. I love that somebody saw these two wish bones and decided to take the time to clean, delicately mount, and create a beautiful label to preserve this superstition for future generations to learn and I'm so proud that I get to be a part of conserving and sharing these histories.
New Beginnings and Superstitions