We are thrilled to share some exciting news – our Museum shop is about to undergo a fantastic transformation! Thanks to the generous support of the Steps to Sustainability project, funded by the National Lottery Heritage Fund and delivered by the Social Enterprise Academy, our shop is in for a remarkable makeover.
The Steps to Sustainability project was created with the intention of helping heritage organisations like ours expand their horizons, foster valuable partnerships, and embrace the commercial aspects of managing a heritage organisation. With this funding, we have some incredible plans in store.
Our vision is to breathe new life into our retail space and window displays, introducing a captivating array of new and locally made or sourced products proudly bearing the "Made in Cambridge" label. As the Museum of Cambridge, we tell the extraordinary stories of ordinary people, and we want the shop to also represent this narrative –by selling "Made in Cambridge" items. We're committed to working closely with a diverse group of local artisans, creatives, and craftspeople to offer our visitors a curated selection of unique, handcrafted items.
We have always tried to support wonderful local talent, and in collaboration with local vendors and suppliers, we're determined to bring in new gifts, crafts, cards and items inspired by the Museum's collection. We are planning to develop new displays with new merchandising and a new layout in our visitor reception and shop.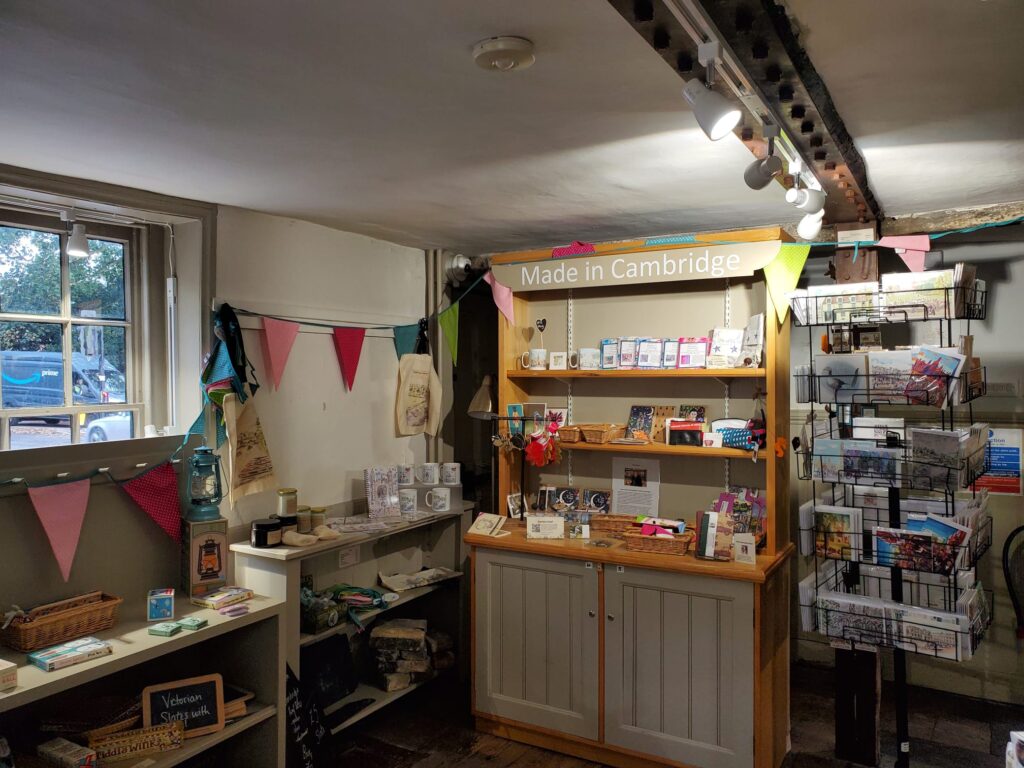 As we fly the flag for the history of Cambridgeshire in the Museum and by caring for our objects, we hope to become a destination for "Made in Cambridge" treasures with new ranges and items crafted by talented people right on our doorstep.
To make this all happen we will be adding a fresh coat of paint and new fixtures and fittings over the coming weeks leading up to Christmas. Make sure you check in regularly as we start stocking new items. Be sure to stay tuned for more updates as we embark on this thrilling journey to refresh the shop and connect with local makers! If you can't wait, come and see us at our Christmas Market from the 24th-26th of November!