This October half-term, the Museum of Cambridge hosted a very successful "Creepy Creatives" arts and crafts event. Held twice during the week, on Tuesday and Saturday, we were thrilled to welcome nearly 40 enthusiastic visitors who joined us to craft witch bottles. Witch bottles have been used for centuries to ward off negativity and protect against bad luck. Made to ward away spells and curses, they were then hidden under floorboards, in walls and other parts of the house to protect a space.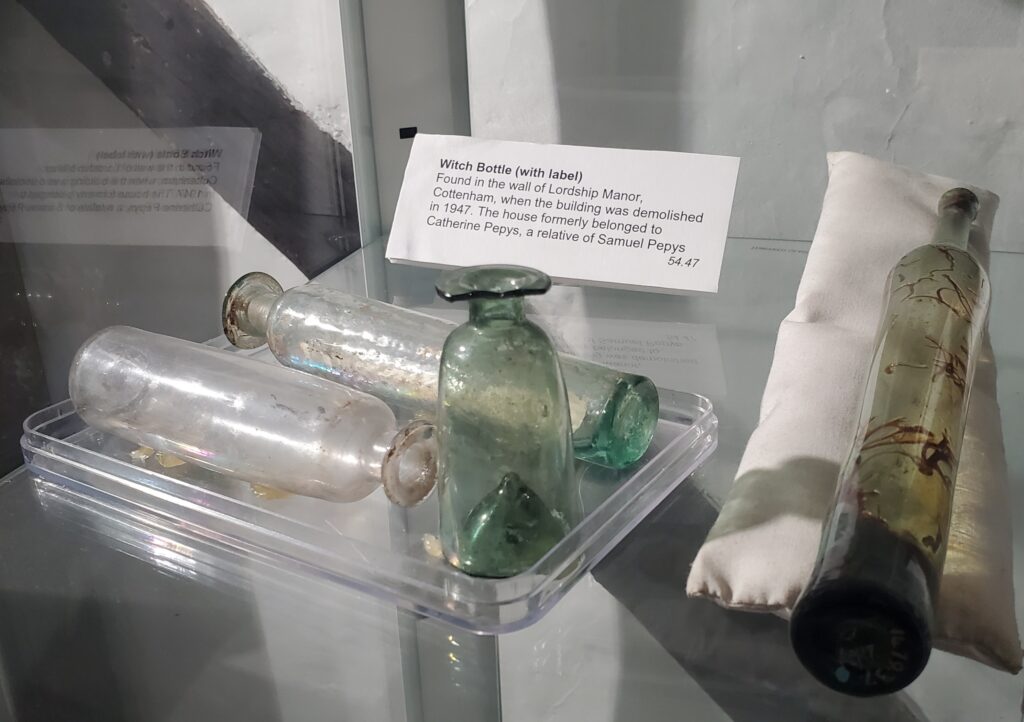 Equipped with glasses, feathers, sticks, sequins, yarn, and a dash of glitter, participants came for a bewitching time to create their own witch bottles, casting their own spells as they sealed the bottle. The atmosphere was buzzing with creativity, as people crafted spells for invisibility, kindness, the return of dinosaurs, and even the resurrection of snakes (see below!), among other imaginative and enchanting ideas.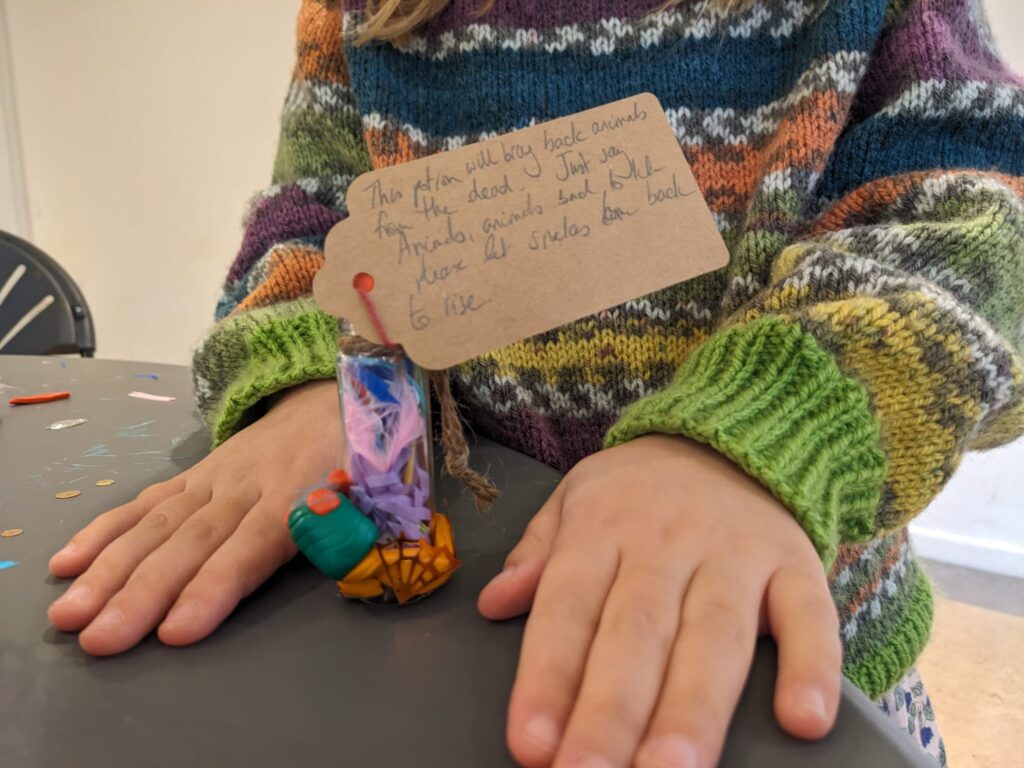 In addition to these spellbinding crafts, our younger visitors had the opportunity to embark on the "Creeping and Crawling Trail," to explore the world of critters that crawl around the Museum. Along the way, they discovered the meticulous care that goes into preserving our collections and defending them against the creepy crawlies that pose a threat.
Beyond the hands-on fun, the Museum unveiled a temporary Halloween exhibit in the Attic gallery. This thematic collection featured a mummified rat, horse bones, and a witch ball – an artefact that deterred witches, among other spooky and paranormal objects. We also had our star celebrity, Hannah, the eerie wax doll who kept an eye on everyone who walked into the room.
This Halloween Half-Term was a resounding success, filled with creative exploration, enchanting crafts, and intriguing discoveries. We can't wait to see you at the Museum for our next event!
Halloween Delights: A Spooktacular Half-Term!