What was the story that your father would tell you about his childhood? How did it feel growing up in periods of such great uncertainty?
We're told wondrous, curious and sometimes tremendously heart-breaking stories about the past as we grow up, often by family members or others close to us.
Tales can change each time they're retold; details might be lost while others are revealed – who hasn't embellished a good tale in the telling? Memories can fade and particulars may be lost simply because we didn't listen closely enough long ago. Now, with a sense of their real importance, we regret the inattention of our past.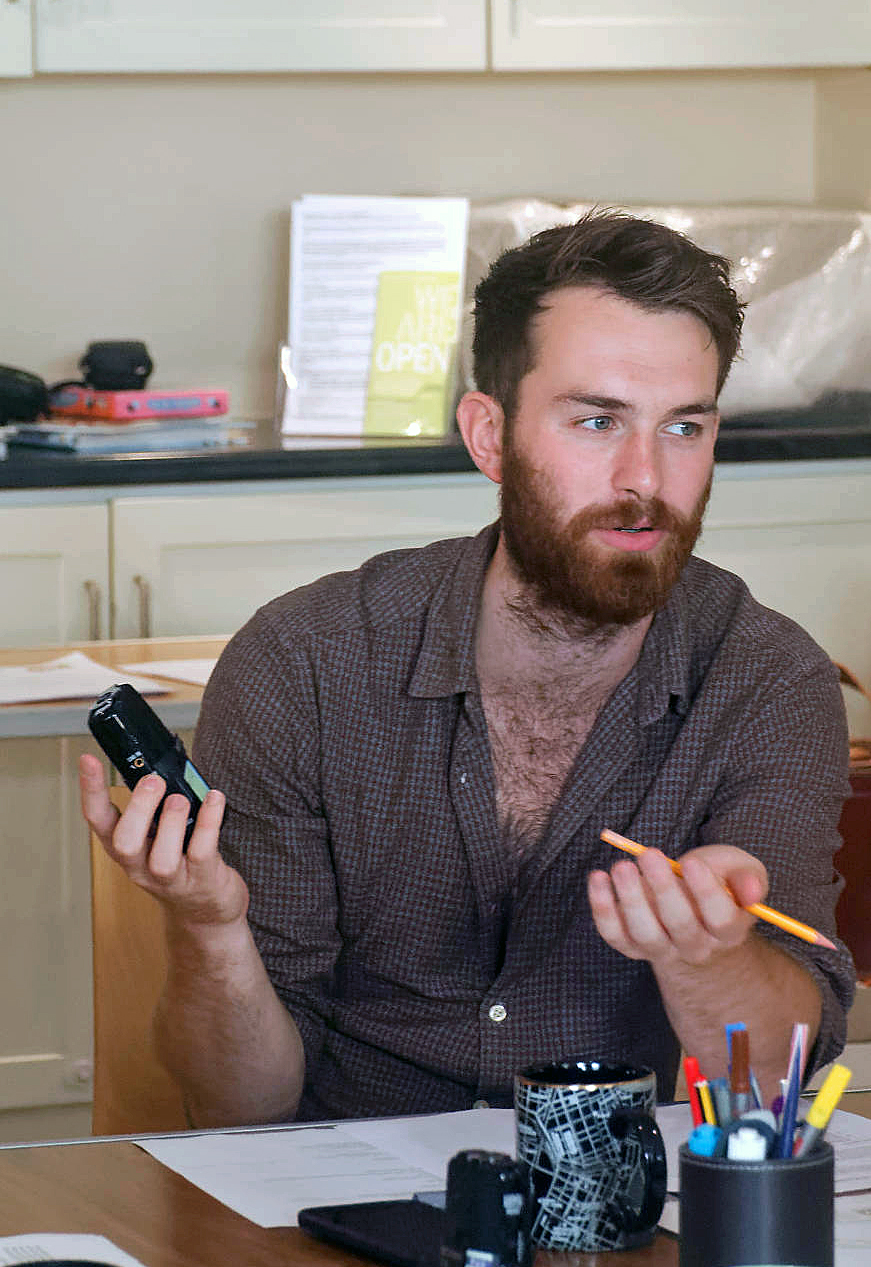 So, how can we save them?
Stories are at the heart of both our community projects, Capturing Cambridge and Tracing Traditions. For many years, curators and others associated with our Museum have gathered people's stories in order to enrich the objects we have on display and bring static things to life. Quite often the value of an article such as a holed stone or a wisp of hay can come almost entirely from the intangible practices tied to them. The narrative places them in the real world and grounds them. Preserving the richness of these past is important to us, so we continue to collect memories from the people of Cambridgeshire with the help of some keen volunteers and members of local history groups, just as our predecessors did.
On Wednesday 5 September 2018, we held our first public oral history training session in the Enid Porter Room at the Museum. The session was led by Danny Pedler, our Tracing Traditions Project Co-ordinator, who has already worked on oral history projects both in Lincoln and in the Fens. Drawing upon his experience, the training covered best practice in interviewing techniques with an emphasis on the importance of open questions and leaving lots of space for discussion. Trainees wee able to practise their interviewing skills and had a chance to become comfortable with the recording equipment we have available for loan.
We want to create a team of oral historians who can collect tales from around Cambridge and Cambridgeshire, whether it be with family and friends or from strangers in the local pub, to help us retain the diverse narrative of our county.
Our next oral history training session will be held on the Monday 22 October from 12:00pm – 5:00pm so please book your place if you're interested! Everything that you do will contribute our growing archive and we can also help you to preserve your family history for your descendents.
Want to join us? Email Danny at danny.pedler@museumofcambridge.org.uk
Creating a Permanent Record of Our Oral History