The museum is excited to welcome two new starters to the team.
Christine Cellier joins us as Business Manager bringing a wealth of Arts Sector and finance experience to the role. Chris studied philosophy at the Sorbonne in Paris, before travelling the world and eventually settling down in Cambridge, her home city for the last 22 years. Following an MA in arts management, she has been working in the arts sector in a variety of roles and arts forms. She has dedicated her working life to helping artists, creatives and creative organisations to flourish and develop. As Business Manager she will be dealing with day-to-day finances as well as supporting the growth and diversification undertaken by the museum.
Amy Cross joined on the same day as Chris as the Development, Communications and Retail Officer. Amy was a history student here at Christ's College in Cambridge. Amy went on to have a broad career in Marketing, Branding and Commercial Management across several diverse sectors from food production and farming to hospitality. Most recently in America as a Director of Projects for upstate New York's largest living History Museum. She is a passionate advocate for the value of social History and for sharing and inspiring new audiences to seek connection to their pasts. The Museum of Cambridge speaks directly to that desire to inspire everyone to see the history beyond kings and battles and suits of armour (though she likes those too). To create genuine and tangible connections to our own past.
As Development, Communications and Retail Officer she will be working with Annie Davies on financial sustainability, and with Alex Smaridge on communicating with all stakeholders, from social media, websites, blogs and Newsletters. She will also be ensuring we have an inspiring shop offer! Amy has 2 daughters aged 5 and 7 and a border terrier called Hector, all three of whom are brimming with character. She is currently hosting 2 families from the Ukraine, and (very slowly) renovating a 1500's farmhouse.
Annie Davis, Development Director shared, "I am delighted to welcome Amy and Chris to the team, we are looking forward to them both bringing their skills and experience to the Museum of Cambridge. I believe they are going to be an asset in helping the Museum to continue to become a sustainable and exciting resource for the City of Cambridge. On behalf of the staff and trustees we can't wait to see all that you both accomplish! (no pressure!)"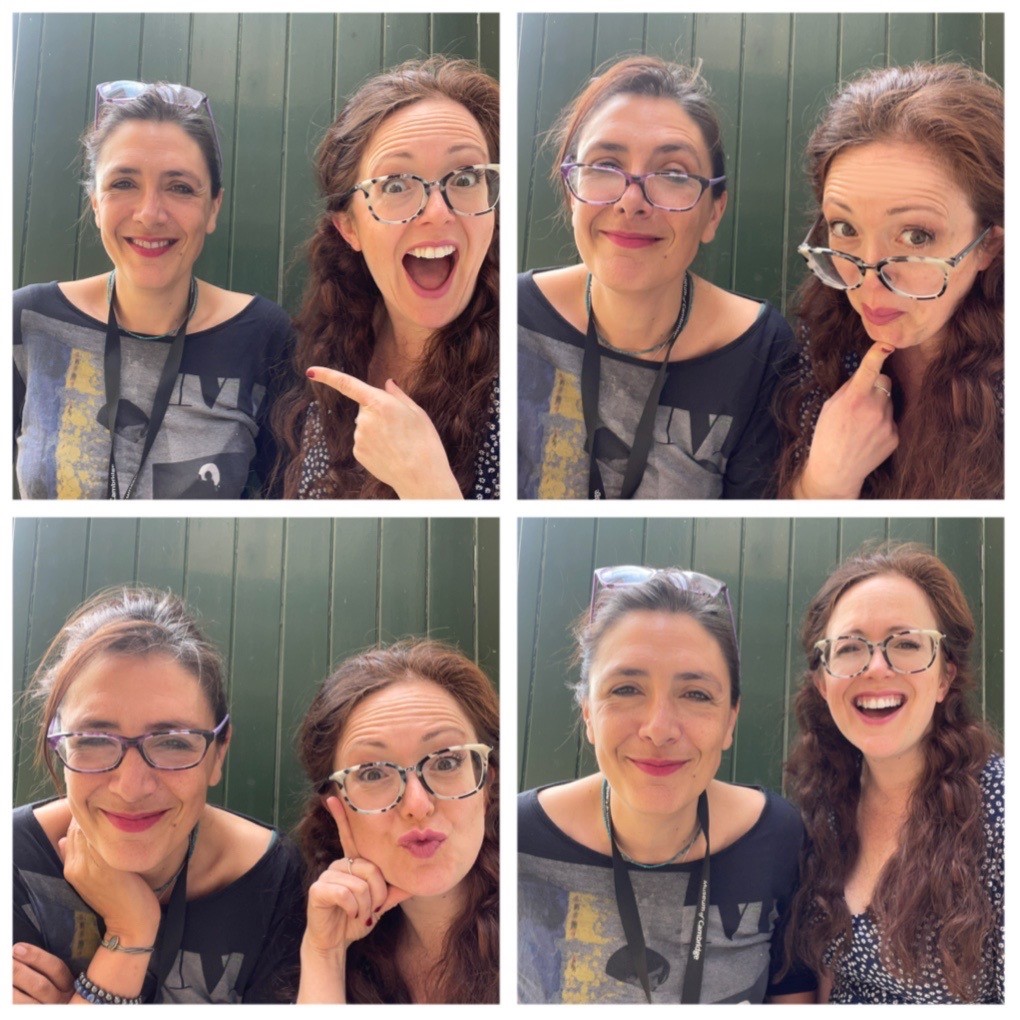 Fresh faces in the Museum team.